SHOWROOM NEWS
Showroom Spotlight: Ngala Trading Co.
Ngala Trading Co, located in suite 412, was founded in order to bring the artistry of indigenous African design to the U.S. by Lawson Ricketts and Nick Geimer. The company collaborates with artisans in Africa to produce its line of beautifully handcrafted lighting, furniture and accents. Their story is as unique and interesting as the vast designs in their collections.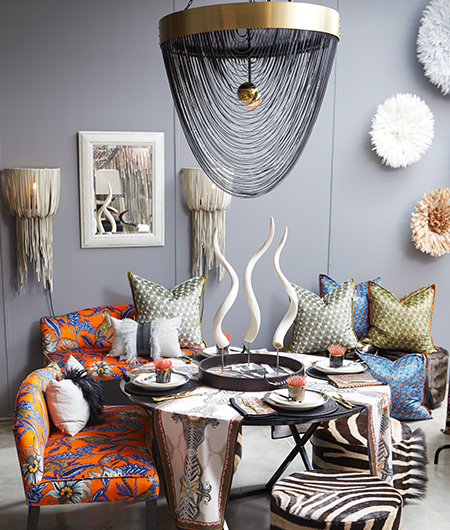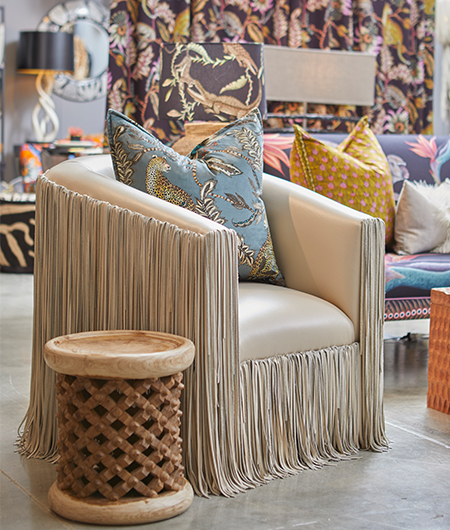 Ngala Trading was started in 2016 to promote African-designed and manufactured luxury lighting and curated home décor products to the Trade. Founders Ricketts and Geimer owned and operated an interiors and home décor business in their adopted home of Johannesburg, South Africa and were well-versed in the breadth and depth of contemporary African design available to luxury homeowners. However, much to their surprise, this was not the case in the US. Searches for "African" decor being marketed and distributed across North America returned the bold, bright color blocking and tribal motifs of "rural Africa" on the one hand, and pith helmets and hunting rifles of "colonial Africa" on the other.
The first collection was created by selecting favorite products from their own store catalogue, each of which had to exhibit the characteristics of being uniquely designed from sustainably sourced indigenous African materials. The products continue to be high quality and made entirely by hand somewhere in Africa – from Cameroon to Cape Town. Currently, Ngala represents several established brands as well as their own "house brand." Each product distributed by Ngala Trading remains organic, hand-made, and sustainably sourced from exotic materials such as feathers, ostrich eggs, leather, porcupine quills, suede, and ostrich shins. Every piece has a story and is not only functional but a statement piece — blending earthy, raw African materials with contemporary American styling.
The impressive collection, now over 750 pieces, continues to include select items from partners who weave together European and African design ethos in a sophisticated way. The result is a contemporary "safari chic" that is at once relaxed and inviting; cool and alive; that is neither colonial nor primitive, but indigenous of Africa.
And while Ricketts and Geimer are no longer based in Africa, they return at least four times a year to continue to build relationships with suppliers, source new product for the brand, and celebrate brand milestones with the artisans who have meticulously crafted their product since the beginning.
The Ngala Trading Co. showroom is a treasure trove that instantly transports you to the places these thoughtfully pieces are created. Stop by and see these artisans and stories come to life through pieces that bring style, sophistication and beauty to every project.