Gallery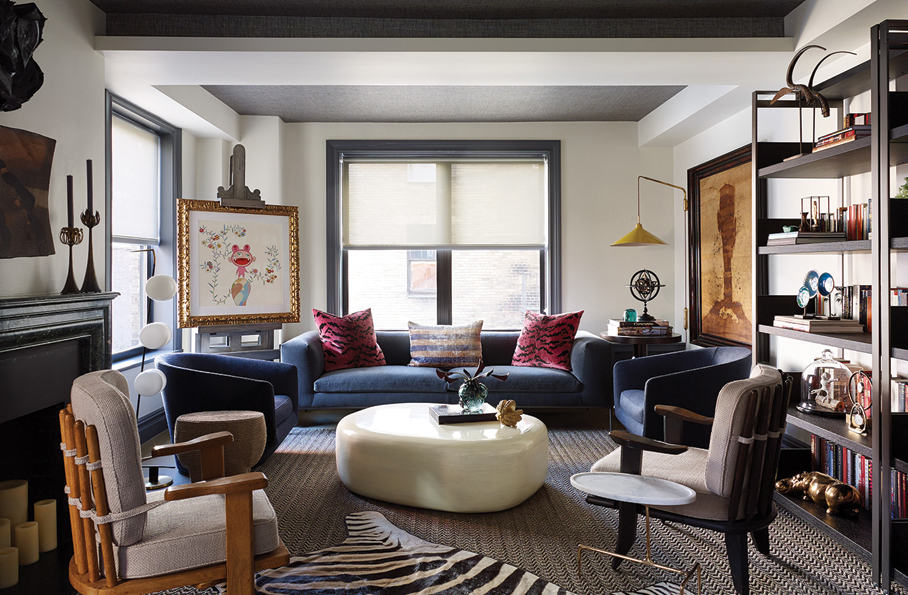 Interview
Why use a designer?
Because a designer is a translator who can interpret an individual's wants and needs and transform them into a cohesive story. We believe that when the right partnership is created between designer and client you are able to achieve a balance between beauty and practicality. The ultimate goal of the designer is to make sure that every piece of the puzzle has the right specifications and strive for the client's satisfaction.
Why shop the trade?
There are so many resources out there, and shopping the trade helps you to get the ultimate items for a project. Also, working with specialized professionals helps to ensure that orders are specified properly and in such a way avoid hiccups down the road.
What is your most valued design tip?
We believe that the most important goal is to be objective when buying a piece of furniture, art, decorative items, materials, etc. and not giving in to impulse. What might feel right on a whim might not be the best option for you in the long term.
What makes your style unique?
We like to think of ourselves as storytellers, narrating the lifestyle of our clients through subtle elegance, a celebration of the unique and the effortless mix of objects and textures.
Who is your design icon and why?
Of contemporary designers, Herve Van Der Straeten is very inspirational to us, not only because of the duality of his work (his furniture, lighting and objects are both functional and sculptural), but also because of his craftsmanship and choice of materials.
If you were a piece of furniture, what would you be and why?
We would like to be an occasional table. It is a piece that can have a sculptural quality to it and always adds a finishing touch to a space, by bringing together any grouping of furniture. It can have an uplifting quality.
Who is your favorite fashion designer?
Coco Chanel, her tailored designs were so meticulous, detail oriented and the craftsmanship of her work was, and still is, inspirational.
If you could live in a different time period, when would it be and why?
Roman Times, we find the architecture and the design of the interiors of the period to be so innovative and exquisite. Their attention to detail was never ending.