Designers
ANELLE GANDELMAN | A LIST INTERIORS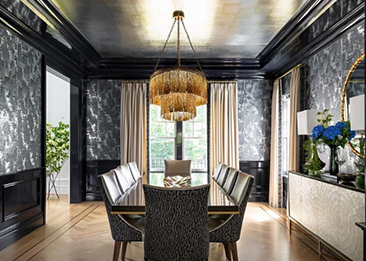 Anelle Gandelman founded A-List Interiors in 2012 with the desire to offer luxury interior design along with exceptional service and a commitment excellence. She comes from a strong background in both art and design. She is an alumna of DwellStudio, a New York-based home furnishings company, where she served as Head of Design before leaving to start her own design firm and contemporary Art Gallery in 2007. Anelle earned her Bachelor of Fine Arts degree from Parsons School of Design. She subsequently studied Interior Design at the New York School of Interior Design and holds a Certificate in American Art and antiques from Sotheby's Institute of Art. Anelle's style is classically inspired with a modern edge. She is known for statement lighting and creating custom, artful interiors that reflect each client's personal aesthetic while enhancing their particular lifestyle. Her work has been published in Luxe Magazine, Traditional Home, Architecturaldigest.com, NY Cottages & Gardens and the Wall Street Journal. Originally from South Africa, Anelle currently lives in Westchester, NY, with her husband, two boys.
Read Interview
Gallery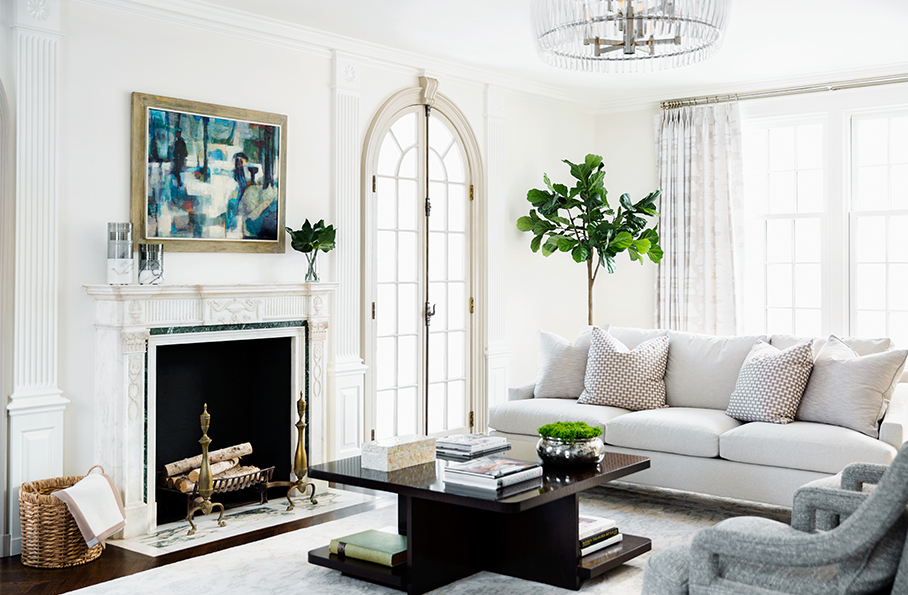 Interview
Why use a designer?
Working with a designer allows you to achieve your goals and realize your vision for your home in a more seamless and enjoyable way, often saving time and money. With much of the tedious and sometimes overwhelming details handled by a designer, you can focus on the big picture, and enjoy the fun, exciting parts of the process.
With a designer's great network and access to trade resources we are able to present a variety of options to keep projects on budget while also offering pieces that are uniquely tailored to you and your lifestyle.
Why shop the trade?
Shopping with a trade professional allows you to access products you may not know about or see in retail settings or online. It allows you the option to create custom pieces and solutions for your home that you may not have thought possible. It provides peace of mind that the details from production to installation are being taken care of on your behalf.
What is your most valued design tip?
Start with a floorplan to make sure the space functions well and then invest in quality pieces that will stand the text of time. Quality pieces will hold up to kids, parties, pets, etc…and with endless durable and performance fabric and finish options available, investing in pieces that are made well and made to fit your space is a smart and sustainable approach to a design project.
What makes your style unique?
We bring our experiences from studying and working in Art, Fashion, and Product Design to our interior design projects. This allows us to approach each project with a unique, diverse perspective and to develop stylish solutions for every design challenge. We tend to draw from classical design principles, but interpret them in a fresh way, making sure we address the functional needs of our clients and ensuring their home is a reflection of their personal style.
Who is your design icon and why?
We are always inspired by the work of Thomas Pheasant. His interiors are timeless and every one of his projects has its own personality. Much like our firm, he works in a variety of styles, from modern to traditional, but always incorporates classical design elements and custom details that result in luxurious interiors that feel curated but never over done.
If you were a piece of furniture, what would you want to be and why?
While this may sounds cliche, we have a great admiration for the one and only Coco Chanel. She built a brand by trusting her intuition which ultimately pioneered a shift in women's fashion. She took risks in business and her personal life and she created a timeless aesthetic that has endured. She embodied the brand and even her interior design aesthetic showed her keen sense of style. Her apartment in Paris remains one of our favorite interiors to look at for inspiration.
What is your ideal getaway/escape and why?
A few days without access to email, sunshine on our skin, and late dinners alfresco. Destinations steeped in history surrounded by natural beauty. A couple places come to mind, Loire Valley in France, Taormina Sicily, Marrakesh, Morocco.