Gallery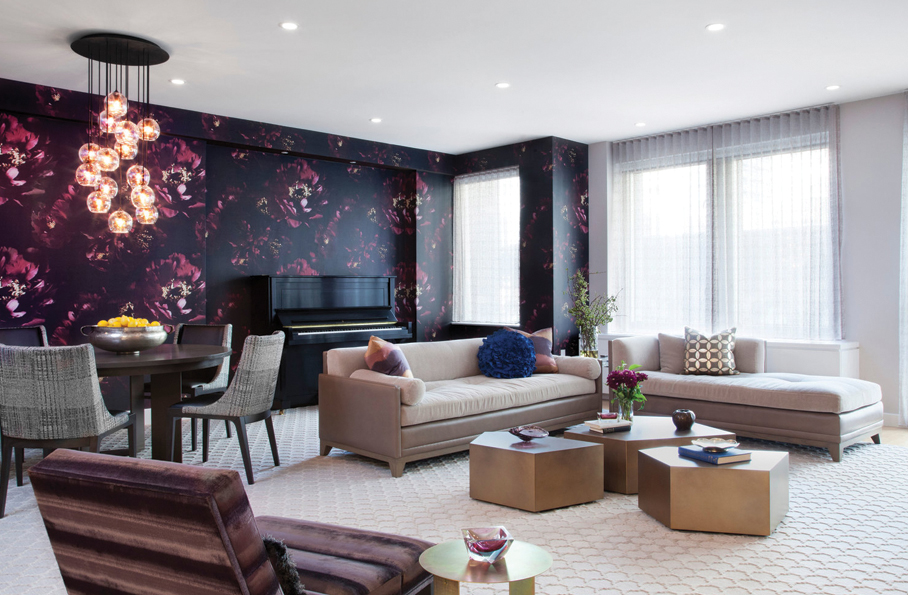 Interview
Why use a designer?
Using a designer affords a client the ability to hire a professional thereby avoiding costly mistakes, providing access to trade only showrooms and galleries and bringing a cohesive statement to rooms with a refined eye.
Why shop the trade?
There are many design elements, when shopping the trade, that are not readily available to the general public. The newest, cutting edge furnishings, fabrics, wall coverings and accessories are usually found in the trade showrooms where a tremendous array of styles are featured.
What is your most valued design tip?
My most valued design philosophy is be authentic and honest about your tastes, lifestyle, who you are, and what you want to portray about yourself. Be comfortable in your own skin and your environment will fulfill you.
What makes your style unique?
My unique style implements a fresh, young, classic clean-lined aesthetic, incorporating high end style with great livability. I emphasize communication with my clients to learn all about them which shows up at the end of the project by molding their vision into reality.
Who is your design icon and why?
As I used to tell to the late Mr. Albert Hadley when I would run into him at the NYDC, "You are my icon." His rooms are always sophisticated with a quiet elegance that harks back to Billy Baldwin's refined style.
Who is your favorite fashion designer?
Having started as a fashion designer, I am keenly aware of the old masters: Chanel; Balenciaga; Ungaro; Valentino; Schiaperelli; Dior; and Oscar de la Renta. I could never name just one favorite.
What is your ideal getaway/escape?
My ideal escape is Italy, Italy, Italy!
Name three things you cannot live without.
I can't live without my design business; I wouldn't be who I am without it. I could not ever live without the summer; I wait for it all year. I couldn't live without the design trade; that is where I get all my inspiration.