Gallery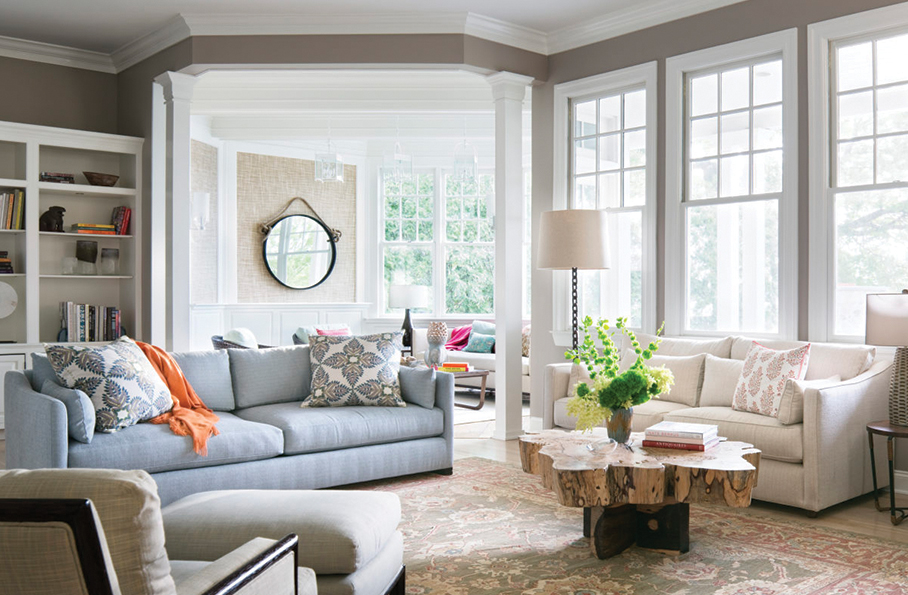 Interview
Why use a designer?
In addition to in-depth knowledge of products, materials, and finishes, professional designers have the training and expertise to plan, schedule, execute and manage your project from start to finish. They know and work closely with many vendors, contractors, and other service providers, coordinating and orchestrating the entire design team. Designers also provide specification and purchasing services to procure materials, furniture, accessories and art, most of which you might not be able to find on your own. When you hire an interior designer, you get the benefit of an experienced professional who can solve problems, help you avoid costly mistakes, and, most importantly, create a beautiful, safe and functional space designed specifically to meet your needs.
Why shop the trade?
Shop the design trade to get access to custom, high-quality items that reflect who you are and are built to your own specifications.
What is your most valued design tip?
Always mix time periods and styles to reflect the personality and intricacies of the Client.
What makes your style unique?
I have a unique ability to design high-end, award-winning, eco-conscious spaces that one might never suspect are "green." With a sophisticated style and eclectic approach, I create environments that are not only healthy, but beautiful, functional, and uniquely about the clients she works with. I use the latest technology to stay connected and to share up to the minute progress with her international clientele on their projects.
Who is your design icon and why?
My design icon without a doubt is Florence Knoll. She was a visionary in our field and the first to meld architecture and interiors, seamlessly integrating the process of design.  She left no detail untouched, from the architecture of the building to the furniture, fabrics, and accessories. She revolutionized the way we live and work today.
Who is your favorite fashion designer?
Matthew Williamson is my go-to for fashion. I love his modern, bohemian style, and creative mix of color and pattern.
If you could live in a different time period, when would it be and why?
I was born in 1971, but if I could have a time machine I would love to go back and be a teenager in the '60's.  I love everything mid-century, and the patterns and colors of the era are timeless to me.