Gallery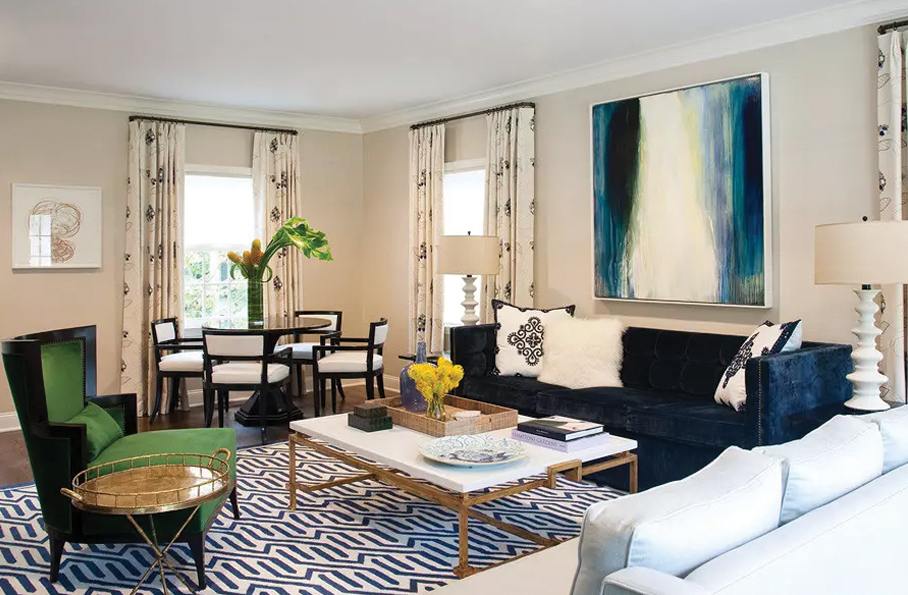 Interview
Why use a designer?
Using a designer enables the client to have access to fabulous sources that they would never discover on their own.
Why shop the trade?
Shopping the trade allows you to express your creativity and individuality.
What is your most valued design tip?
Buy the most fabulous lamps that you can find.
What makes your style unique?
We believe in a great mix of modern, vintage and traditional, big fans of a quirky twist on the expected.
Who is your design icon and why?
Dorothy Draper and Jules Leleu for grand, sweeping design gestures that have transcended time.
If you were a piece of furniture, what would you want to be and why?
A console table because it is a piece of furniture that can be a different style than everything else in the room! It speaks volumes all by itself!
Who is your favorite fashion designer?
Valentino for Lydia; Halston for Lisa
What is your ideal getaway/escape?
A quiet beach on the Caribbean surrounded by white sand in a simple, beautiful bungalow with no smartphones.