Gallery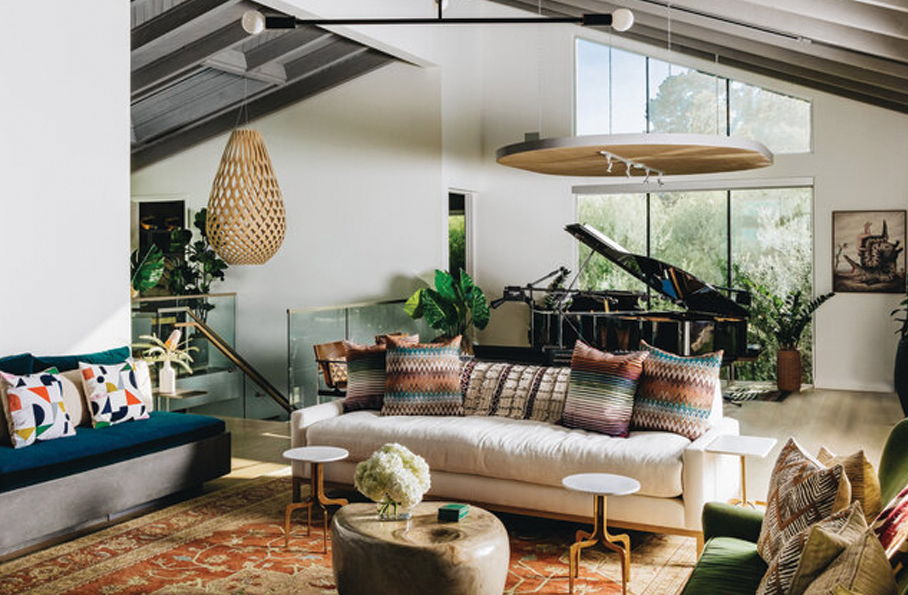 Interview
Why use a designer?
A designer's mind thinks differently. Not only can a designer change the way you think about space, but we are here to help you design a home that reflects your needs, and create a place to live a more beautiful life!
Why shop the trade?
So your home doesn't look like a Restoration Hardware store! Just kidding! Shopping the trade gives you direct access to manufacturers that don't sell to the retail market. It's an industry that is so vast, you need an expert like a designer who spends their time working with manufacturers and understands all of the logistics of handling a piece of furniture. When you shop the trade it's as if the designer is serving as the retail store, but everything you buy is customized and tailored to fit your space.
What is your most valued design tip?
What makes your style unique?
AristoFreak is my signature trademark style. I call it old world charm adapted to modern day living. I use worldly inspirations, textures, colors and patterns to tell my clients' story. We are all unique and different and each home should reflect the homeowner.
Who is your design icon and why?
I have so many! These are my top five design icons:
Frank Lloyd Wright is a huge influence because I love the way he inspires me to think outside of the box, and everything is so calculated. He inspires me to think beyond design and really see what's beyond the object and space. I always feel a sense of awe and peacefulness when I enter his spaces.
Ludwig Mies van der Rohe who looks back to history and interprets it in a modern way. His projects and the materials he uses are always incredibly clean and chic.
More contemporary decorators like Miles Redd and Joseph Dirand, who is a French architect and interior designer who expresses his designs in such a harmonious and elegant way.
Sera of London, a very bohemian decorator in London. I love the way she really creates an entire world with her look.
Kelly Wearstler for her BOLD mixing of patterns. She always looks back to history, nature, and art when she designs her spaces.
If you were a piece of furniture, what would you want to be and why?
I would be chaise lounge, as I love to design spaces where people can recline.
Who is your favorite fashion designer?
I have three and it's very befitting to my style: Celine, Chloe and Isabel Marant.
The Clean, The Chic Bohemian and the World Traveler -- all three really represent my ideas of ARISTOFREAK style.
What is your ideal getaway/escape?
Somewhere tropical and warm.
What is your favorite movie set?
If you could live in a different time period, when would it be and why?
I would live in the 19th Century because I'm obsessed with the ease and glamour of the Aristocrat.
Name three things you cannot live without:
My Iphone, my friends and family, and my insatiable appetite to travel and be curious about life. (I know that's not three…)
What is your greatest indulgence?
Waking up and staying in bed all day watching movies.