Gallery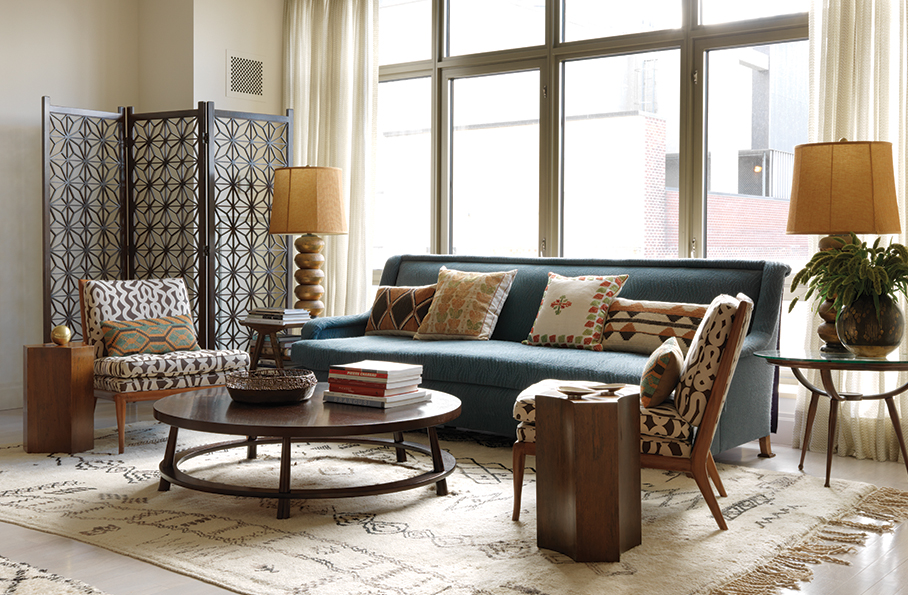 Interview
Why use a designer?
It is important to use a designer so you do not make mistakes! There is so much more involved in designing a space than people think. You have to take into account scale, color, proportions, textures, materials and more. All this needs to coordinate well in order for a space to feel restful and elegant.
Why shop the trade?
Shopping the trade allows you to find things that no one else has seen, pieces that are more customized and unique.
What is your most valued design tip?
The last details, pillows, custom lampshades, art work and accessories make or break an interior, so it is very important to invest in this part of the project and make it perfect.
What makes your style unique?
I use exotic elements in an updated way so it does not seem cliché. The result is fresh and sophisticated. I am known for my expertise in color and textiles, so many of my projects have unexpected color and pattern combinations which my clients love living in and are able to enjoy for a very long time.
Who is your design icon and why?
I am a big fan of Alberto Pinto's designs. He has such a range in his work from very contemporary to classical. I also love the attention he pays to detail and how he combines things unexpectedly and often with a whimsical touch.
Who is your favorite fashion designer?
Hard to name one! I love Isabel Marant, Zadig Voltaire and Carlos Miele. They all create very feminine designs but with a bit of an edge and lots of originality.
What is your ideal getaway/escape?
My ideal escape is on a boat in southern Turkey or on some exotic beach in northern Brazil. Complete bliss!
Name three things you cannot live without:
Organic white jasmine tea, travel, color