SHOWROOM NEWS
Arteriors and Workshop/APD Launch Lighting and Decor Collection
With a striking portfolio of architecturally significant residential and hospitality projects, Workshop/APD has brought a similar attention to scale and materials to their very first lighting collection with Arteriors.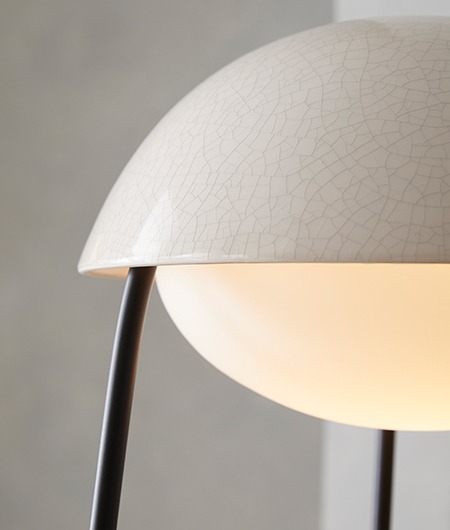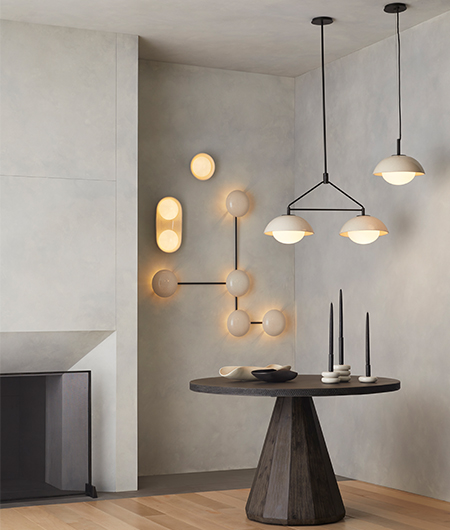 Helmed by founding principles Andrew Kotchen and Matthew Berman, Workshop/APD is known for its multidisciplinary, collective approach to project design, and the collection design process was no different.
We've been designing product since the beginning of our careers, but most of it has been a one-off for a client and particular purpose," Matt Berman tells Galerie in a recent interview. "Our interest has always been in this idea of working with honest materials—we do that a lot in our architecture. When we started considering lighting and accessories, it was really an opportunity to take those same interests, materials, and techniques and to think about them on a smaller scale."
The 48-piece collection includes a variety of lighting and sculptural accessories (pendants, lamps, mirrors, candle holders, vases and more). Unique glazes, inspired in part by the work of Kotchen's wife, a ceramicist, complement textured and etched glass and streamlined metalwork for a highly edited series. "We began with a collection nearly double the size, but by focusing on simplicity of idea and purity of concept, we produced a studied assortment of essential lighting and accessories," says Kotchen.
Much of the design and final selection process was motivated by a desire to include a variety of residential and contract-suitable pieces. The firm regularly specifies Arteriors for its projects, and the team, which included Workshop/APD design director and senior associate Andrew Kline and product designer Ruoxi Wang, prioritized the development of pieces with the aesthetic versatility to transcend design typologies, styles and regions.
"Lighting is the core of this collection, and we wanted to ensure that each sconce and pendant could stand alone as a beautiful, functional residential accent piece, but also work well in multiples and in combination with complementary styles to illuminate a hotel corridor or set the scene as a dramatic lobby lighting installation," says Berman.
The Workshop/APD collection for Arteriors is now available in the brand's New York Design Center showroom, suite 202. To hear more about the making of collection, watch Workshop/APD principles Andrew Kotchen and Matt Berman's most recent Cocktails and Conversation on the NYDC Instagram (@NYDC). Click here to view. Contact Arteriors today to schedule an appointment to see the collection in-person.