SHOWROOM NEWS
Arteriors Launches Fall 2022 Collection
In their 35th year, Arteriors celebrates their evolution into a global lifestyle brand – a premier resource in the design community for lighting, furniture, wall décor, and accessories.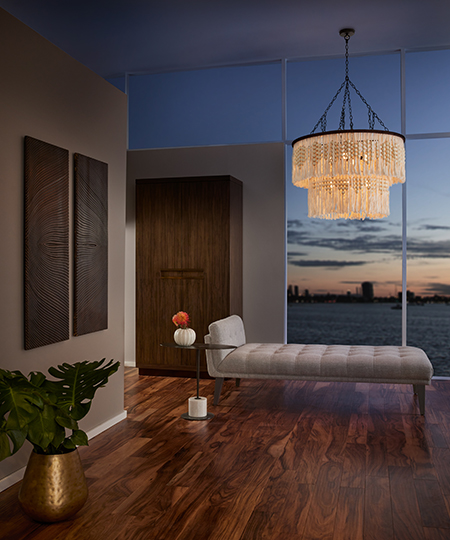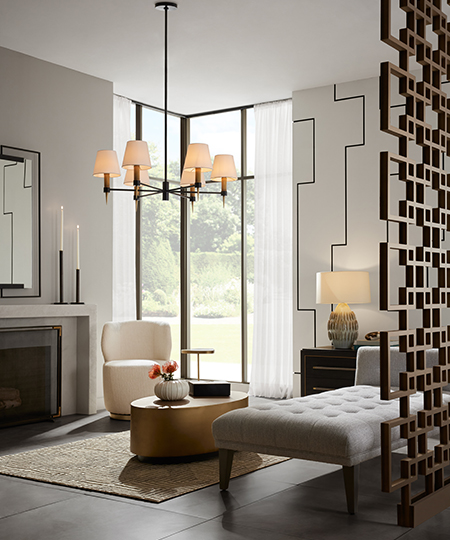 This fall, Arteriors presents the third and final installment of their iconic destinations campaign, from which they imaginatively reinterpret fine materials and connect traditional artistic methods with modern innovation. It's the fine balance between art and interiors at the center of everything they do.
Bel Air Luxe:
The famously exclusive enclave in the hills exudes a hush of privacy atop sweeping views of the Los Angeles cityscape. Inside the gates, select residences are known for a refined maximalism specific to Bel Air. Purposeful layering of moderne and art deco decorative details and indulgence of rich, luxe materials create a lavish impact.
Shibuya Modern:
Global trends in fashion and art often originate in this most energetic district of Tokyo. Within walking distance from the bustling Shibuya Crossing are quiet residential neighborhoods filled with architectural marvels that showcase the beauty of minimalism. Artful groupings of products crafted from natural materials and a neutral palette define these striking spaces that speak softly yet boldly.
Montreal Fusion:
With diverse cultural influences and four centuries of architectural history, Montreal's charm is in its unique juxtaposition of grand European and modern styles. Magnificent city homes found in Mount Royal combine traditional stature with a contemporary flair, yielding a transcendent and bold atmosphere.
Melbourne Simplicity:
More than anywhere in the world, Australia's modern architecture integrates perfectly into the wild natural landscape. Scenic drives along the coast of this southwestern city on the bay reveal homes that express the luxuries of indoor-outdoor living. Expansive environments with thoughtfully appointed pieces render the ultimate sense of respite.
Visit Arteriors on the 2nd Floor of 200 Lex to see the entire Fall 2022 Collection of furniture, lighting, accessories, and wall décor.