SHOWROOM NEWS
David Sutherland Introduces Spring 2023 Collections
The Oceana furniture range, Radia tables, and Arlette dining table bring forth a contemporary look for Spring at Sutherland Furniture.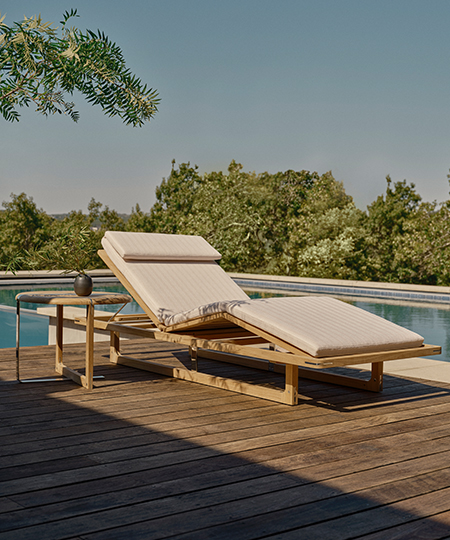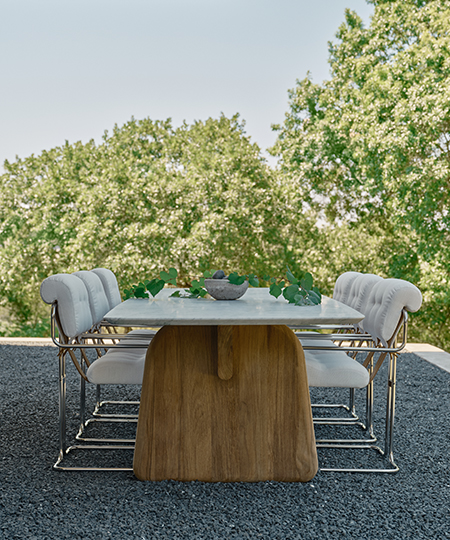 Sutherland Furniture, the preeminent provider of luxury outdoor  furniture, has announced the new collections for Spring 2023. Sutherland is thrilled to introduce new  partnerships with renowned designer Brad Ascalon, design partners de Allegri & Fogale, and UK  superyacht design studio Bannenberg & Rowell. Ascalon's Radia Tables, Bannenberg & Rowell's Oceana  collection, and the Arlette Dining Table maintain Sutherland's pristine attention to detail and timeless  elegance. 
Designed by UK superyacht design firm, Bannenberg and Rowell, Oceana is an outdoor furniture range  inspired by the evocative contemporary aesthetic of Jon Bannenberg. Featuring dining chairs, a lounge  chair, tables, and a chaise, the collection implements Sutherland's premium teak and stainless steel  accents. Both inspired by and built to withstand the high seas, Oceana is highlighted by striking angles  and elegant curves, with frames informed by elite yacht design.
Representing the USA, New York-based designer Brad Ascalon lent his practical strategy-driven  approach to a collection of tables, Radia. Three table options – Low Round Coffee Table, Round  Occasional Table and Round Drink Table – nest perfectly together, though each piece stands beautifully  on its own paired with alternative collections. Radia's dynamic aesthetic materializes through the  combinations of stone tops and teak. Thick teak legs form the foundation of the table, with the designer  able to choose various table tops, including Dekton Bone Stone, Grey Stone, or simple teak.
"David Sutherland's nautical passion influenced this collection," explains Brad Ascalon. "While Radia is  loosely inspired by the rudder of ship, I approached the collection by assessing the needs of Sutherland  and what pieces would complement existing lines." 
Designed by Laetitia de Allegri & Matteo Fogale, the Arlette Dining Table takes inspiration from  Japanese forms and textures. Solid teak legs contrast a blade-like thin edge marble top. A central beam  unites the soft edges and smooth shapes, which are possible due to precise strong joinery. The striking  top is available in a bright Carrara marble or ethereal Forest Black marble. 
Visit Sutherland Furniture on the 1st Floor of 200 Lex.