SHOWROOM NEWS
Osvaldo Borsani: Design Milanese
Donzella Project Space is proud to present Osvaldo Borsani: Design Milanese. This is the first-ever United States solo exhibition of the late designer's work and will focus on his lesser known pieces from the 1940s and '50s created with Arredamenti Borsani Varedo (AVB), as well as some very special pieces produced by Tecno.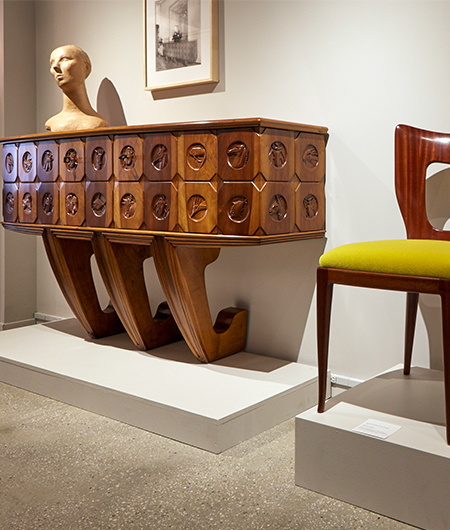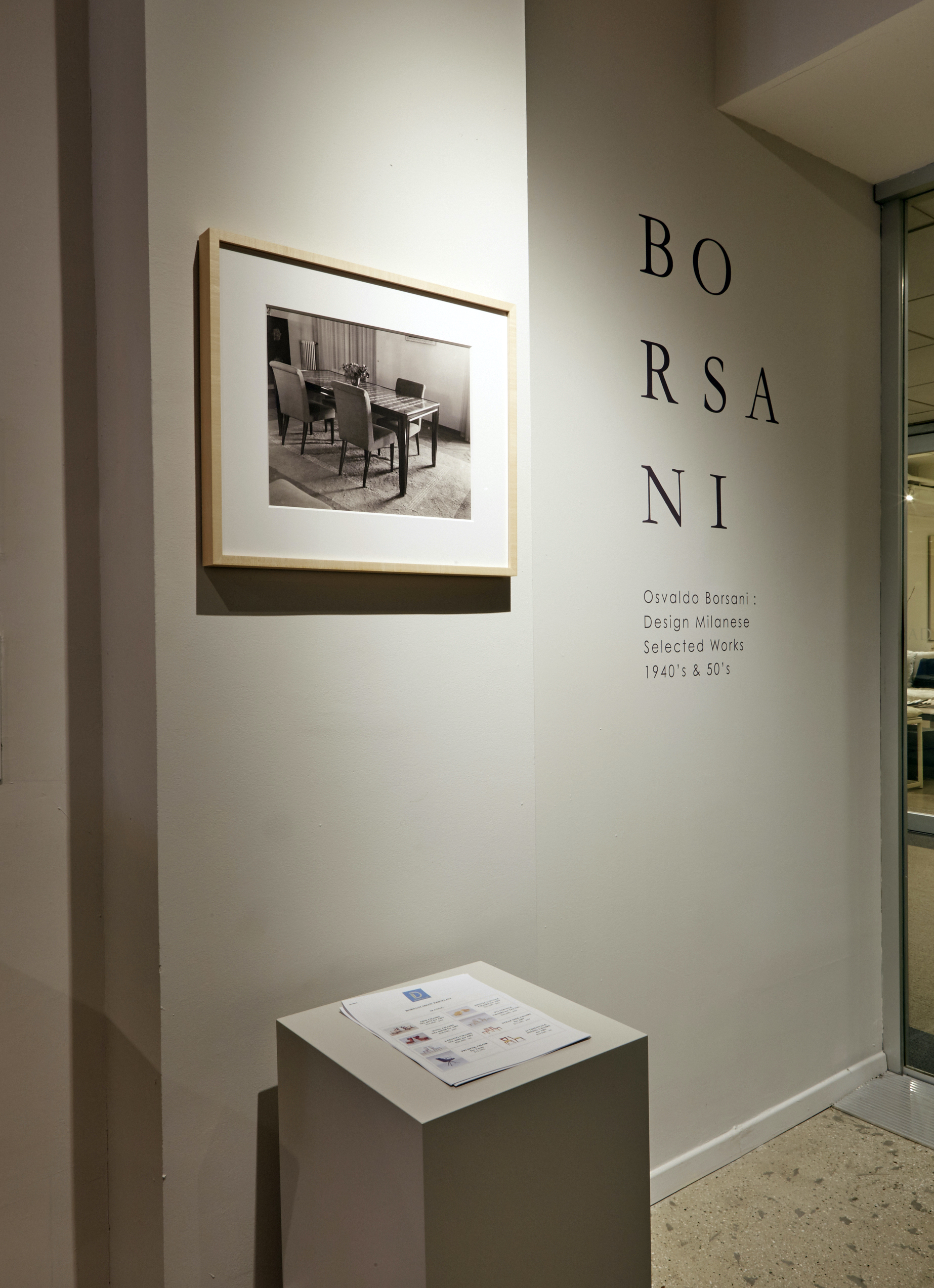 ABV, the smaller, family owned company that Borsani was born into, created custom and made-to-order elegant furnishings for a mostly middle- and upper-class Milanese clientele. By contrast, Tecno was created to reach a much wider audience through innovative production techniques, and quickly achieved worldwide acclaim.
Osvaldo Borsani (1911-1985) has been a favorite and heavily featured designer at Donzella for over 15 years. Paul Donzella has spent the last few years quietly amassing the very best of this material as it became available to the market. The exhibition, the first in Donzella's new Project Space (Suite 1509) will also feature works purchased directly from the designer's family/foundation – furniture pieces that were exhibited in the Borsani retrospective at the Triennale Museum, Milan, in 2018 – and will include original furniture drawings that were also on view at the Triennale.
"The breadth of his work with ABV over the course of his career is astounding, and I strongly believe that it has been overlooked, underappreciated, and truly undervalued until recently," said Paul Donzella. "I fell in love with this work almost instantly. There's often a playfulness to Borsani's detailing that harmonizes so beautifully with his elegant forms, and the quality of the construction is of the highest level."
Donzella's newly opened "Project Space," an 1800 sq. foot addition located directly across the hall from Donzella, suite 1510 on the 15th floor of The New York Design Center. Donzella Project Space will showcase further exhibitions as well as smaller curated collections. Although the gallery is currently open by appointment and encourages in-person visits, it is anticipated that this exhibition will be widely viewed virtually. Expect a strong online presentation and a vibrant social media campaign to accompany the show, as well as a printed catalog
For more information and to make an appointment to view the exhibition, please visit https://www.donzella.com/