SHOWROOM NEWS
Fermob Introduces The Surprising Rocking Chair
A new addition to The Surprising Range created by the designer Harald Guggenbichler.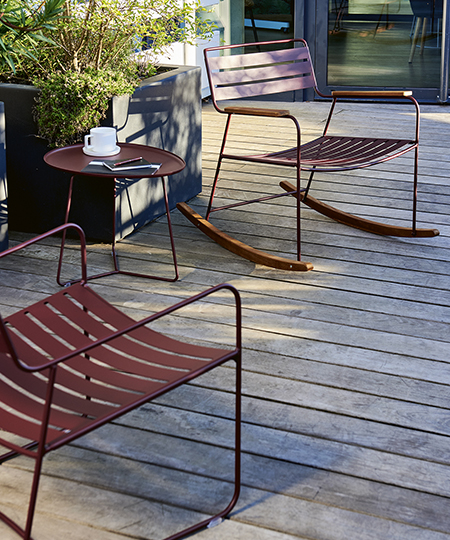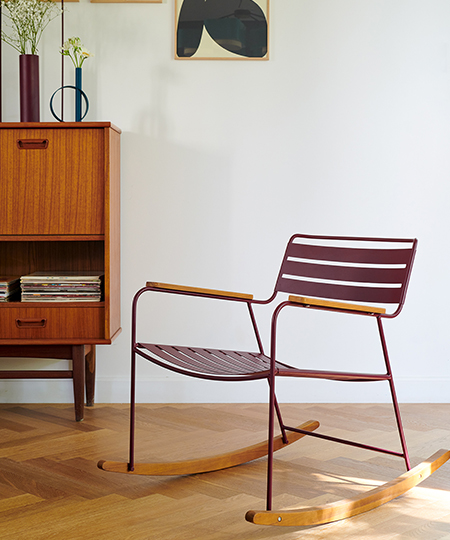 The Surprising Rocking Chair takes the collection's trademark wire structure and highlights the path of the steel rod, outlining the piece in a single stroke.
Minimal material for a light, airy shape and a curved, enveloping line, providing optimal balance for the best possible comfort! Like the Surprising armchairs, the Surprising Rocking Chair combines the strength of metal and the warmth of teak. With this elegant combination of materials, Surprising is given the freedom to find a place in the sun, either outside or inside!
Outdoor living is organized according to the same codes as indoor living. A piece of furniture is naturally defined by its identity and ability to form part of a set, but also be able to exist alone, to shift away from its original purpose and even turn back on its initial use. The Surprising Rocking Chair is no different, both a staple inside and out.
Visit Fermob on the 4th Floor of the New York Design Center.