SHOWROOM NEWS
Fresh for Spring at 200 Lex
As a new season arrives and the weather gets brighter, new collections are springing up at 200 Lex. Discover these fresh pieces!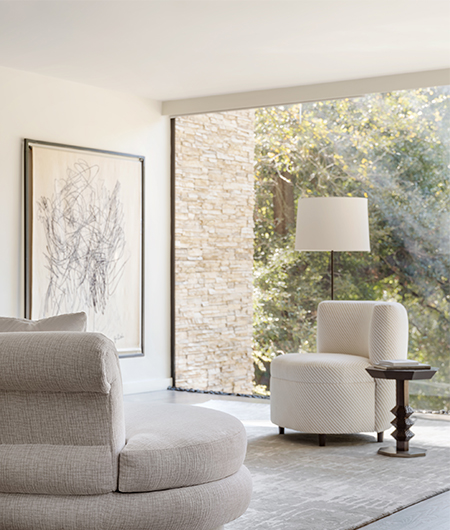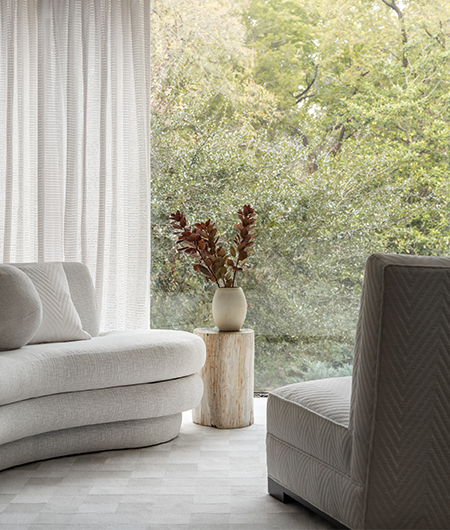 NASIRI introduces new patterns and colors for their Vintage Art Deco collection. NASIRI is the leading expert in flatweaves, but also offer antiques, custom recreations as well as unique designs of all varieties of carpets without sacrificing the artisan craftsmanship. The designers they work with receive bespoke service with endless options for size, color, weave, texture, and design.
The NASIRI Showroom is located on the 7th Floor of 200 Lex in Suite 714.
For Spring 2022, Perennials invites designers to approach spaces with a fresh perspective with the Cloud 9 collection of fabrics and rugs. Cloud 9 is filled with clean neutral 100% solution-dyed acrylic textiles, dripping in understated elegance. Ten new fabric qualities offer timeless panache, while five new rug designs provide a sophisticated foundation for any space.
Find Perennials at 200 Lex in the David Sutherland Showroom.
Introducing Tempo, a new muralpaper by Ricci Studio.
Style meets durability in this thoroughly modern design. Rich, bold palettes meet jigsaw-like composition in the latest muralpaper from Ricci Studio. Tempo presents an orchestra of shapes, color, texture and rhythm that is equally beautiful and durable. This PVC-free Commercial Grade wallcovering has a soft, smooth finish that enhances the subtleties of this fine art design. Available in four colorways: Adagio (an earthy taupe-brown), Allegro (a vibrant jade-green), Largo (a comforting ocean blue), and Presto (a modern dynamic red).
Find Ricci Studio at 200 Lex in the David Sutherland Showroom.
The Arc-Com Design Studio expands its offering of well-priced, printed, performance vinyls with the addition of pattern Flora.
Pattern Flora's graceful, stylized, botanical motif sits on top of a refined linen print in the ground. Coupled with a fine emboss, the surface mimics the look of a textile. The delicate linework in the motif, reminiscent of petals and leaves, is organic without ever becoming too literal. The 15-color palette for pattern Flora includes a wide range of soft blues and greens, a berry red, a papaya orange, a goldenrod yellow, and a host of warm and cool ranges of taupe and grey.
Arc-Com is located on the 14th Floor of 200 Lex in Suite 1412.
FAIR welcomes The Hudson Company to their 16th Floor Showroom. From their mill in Pine Plains, NY, The Hudson Company custom manufactures wood flooring, paneling, and beams for commercial and residential application.  Clients include The Whitney Museum, 1 Hotel, and private residences across the country.
Visit The Hudson Company at 200 Lex in Suite 1601.
The Silver Peacock:
The Silver Peacock offers the finest in luxury finishing touches for the home – table top, linens, and accessories.
The Silver Peacock works with the finest European workshops & ateliers, as well as many luxury boutique brands. Many of their resources are exclusive to The Silver Peacock in the US. They with only the very best craftspeople & artisians. Each of whom are masters in their respective fields. And most importantly, everyone who produces and creates product for them, shares their reverence for the importance of craftsmanship, preserving artisan traditions, attention to detail, as well as great design.
Drop by The Silver Peacock Showroom at 200 Lex in Suite 418.
Euroletto Linens & Home from Harvyn Cossio:
In 1999, Cossio started to work directly with Italian manufacturers and has been representing mills directly for the past 25 years. Euroletto strives to bring clients the best Italian manufacturers at the very best prices available. Euroletto currently works with Bagni Volpi Noemi, Cobi Cashmere , Bellino, Signoria, Missoni and work closely together in choosing the colors, trends, and collections offered in the showroom.
Visit Euroletto Linens & Home on the 4th Floor of the New York Design Center in Suite 412.