Editorial Features
Get to Know Forbes + Masters
Last week, the New York Design Center partnered with interior designers Tavia Forbes and Monet Masters of FORBES + MASTERS for the #SHARETHEMICNOW Home Edition campaign on Instagram.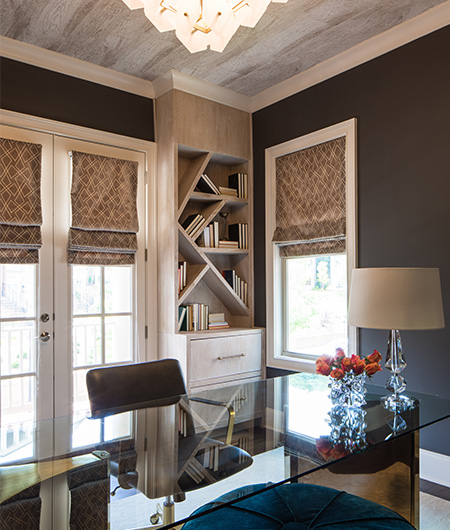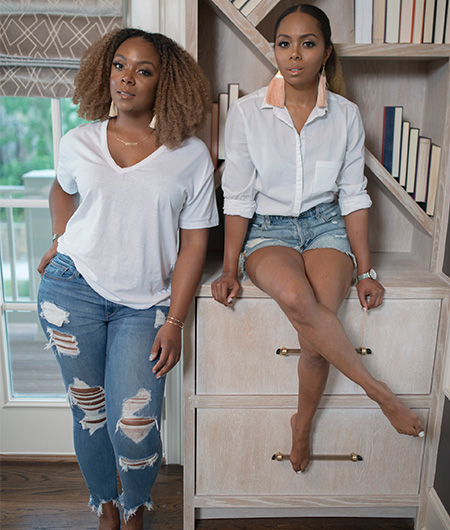 200 Lex was honored to share its platform to amplify the voices of Tavia Forbes and Monet Masters, starting an important conversation and a lasting friendship. Atlanta Based Tavia and Monet gave us the inside scoop on how FORBES + MASTERS came to fruition and gave us insight into how they incorporate bold and eclectic elements into client's spaces resulting in beautiful and stylish spaces.
Tell us how you both met and how FORBES + MASTERS came to existence?
"Originally we had no interest in working together when we met in 2012. I was 25 and had just landed my first major commercial interior design job," recalls Masters. "I was designing it to a T but could not admit that I didn't know how to complete the project. All the work that I had done prior was residential, and I didn't know anything about commercial design." Forbes on the other hand did, she had been helping small businesses around Atlanta with their aesthetics and was brought on to finish the job. The first step was mediation. "I was uncomfortable and offended," admits Masters. "Throwing shade left and right, and Tavia was just so sweet." Following their awkward first meeting, Forbes stayed behind and offered Masters some valuable advice, which prompted Masters to phone her the next day. "I thought she was calling to cuss me out, but her demeanor and voice were so positive," says Forbes. "It takes a big person to do that after being let go." The two connected, then forged a bond. They began assisting each other on projects for years before establishing FORBES + MASTERS, a full-service interior design company that customizes both residential and commercial spaces, in 2016. Where Forbes is weak, Masters is strong. And vice versa. Mutual respect and a complementary partnership are what make their #BlackGirlMagic so dynamic.
How do you guide clients to incorporate bold or eclectic accents if a client is feeling timid?
"We try to ensure that bold or eclectic elements are tied to clients' personal style, travels and/or nostalgic details. That element is usually met with enthusiasm and gratitude even from our most timid clients".
Where are your favorite places to find inspiration for projects?
"Outside of art, nature and the built-environment– our clients are the most inspiring factor in any design. We play off their personalities and love creating rooms out of our clients' quirks".
Both women are extremely talented designers who bring lots of experience to their exceptional work. Tavia Forbes graduated from Stony Brook University in New York majoring in marketing and studio art. She explored a career in event and floral design in Atlanta. Tavia took a leap and transitioned to a full-time interior designer with gaining referrals from many clients and named the freshest face in the Atlanta design scene.
Monet Masters, the other half of FORBES + MASTERS, has brought her own experience and talents to complete this dynamic design duo. Graduating from the prestigious Savannah College of Art and Design in Atlanta, she earned a BFA in Interior Design and is recognized as one of the top students in her class. With experience in both residential and commercial projects, Monet has mastered the art of problem solving and finding creative solutions for any design challenge.
Click here to watch the live from their 200 Lex Instagram takeover.