INDUSTRY NEWS
Interior Design Best of Year Award Winners at 200 Lex
The 2021 Interior Design Best of Year Awards were presented last week to the best of year projects, products, and people. We are pleased to recognize the multiple 200 Lex showrooms that were honored at this year's awards including Sutherland Furniture, Andreu World, Keilhauer, and Davis Furniture.
Each of these showrooms won awards in different product categories. For more information on these products please click the showroom name below.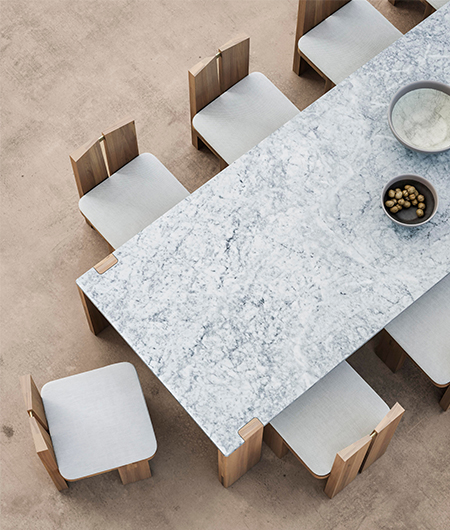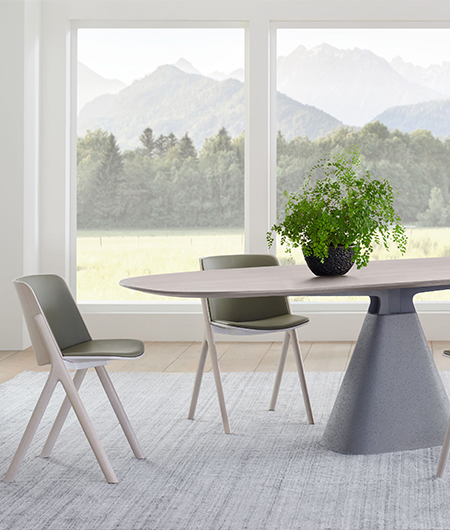 Outdoor Furniture Collection – Plateau – Sutherland Furniture
Sutherland Furniture won Best of Year for an Outdoor Furniture Collection, honoring their Plateau collection. Visit the David Sutherland Showroom in Suite 117 on the First Floor of the New York Design Center to see the collection for yourself.
The Plateau collection, designed by highly acclaimed duo Enrico Bonetti and Dominic Kozerski of Bonetti | Kozerski Architecture DPC, stays true to form in regards to scale and presence. The sculptural modular Plateau pieces showcase Sutherland's high standard of quality and attention to detail.
Contract Seating – Adela Rex – Andreu World
Andreu World received honors for their contract seating, the Adela Rex. Visit Andreu World in Suite 1111 on the Eleventh Floor of the New York Design Center to see the award winning contract seating.
Adela Rex is Andreu World's first collaboration with French designer, creator Philippe Starck.
Made entirely from plywood, the armchair Adela Rex is part of the 100% pure wood project. Adela Rex brings warmth to the home and naturalness in hotels, restaurants, and workspaces, both as a group or individual piece or accompanying meeting areas.
Environmental Impact – Epix – Keilhauer
Keilhauer won Best of Year for environmental impact from their Epix Collection. Keilhauer is located in Suite 1101 on the Eleventh Floor of 200 Lex.
Epix is an innovative, sustainable collection that is designed to support the future of the workplace. This collection of tables, seating and storage provides limitless possibilities for customizing ideal gathering spaces in the office, promoting both creativity and collaboration. Every piece in the Epix collection is crafted solely from the highest quality pure materials, ensuring that every part of the collection is 100% recyclable. The Epix collection is the first collaboration between Keilhauer and Swedish design studio Form Us With Love.
Contract Highback Seating – Quad – Davis Furniture
Contract Conference Table – Tavo – Davis Furniture
Davis Furniture received the award for both Best Of Year in contract highback seating and contract conference table. Visit Davis Furniture in Suite 1304 on the Thirteenth Floor of the New York Design Center to check out the award-winning contract pieces.
Quad is a high back lounge designed by jehs+laub that's simple yet innovative concept brings together options for privacy and collaboration to the busy workplace. Not only a bold statement piece featuring long lines and soft curves, Quad is also practical and flexible in functionality. This new lounge approaches similar user-centered concepts defined within the modular lounge world but achieves them through a simple singular unit.
Tavo is a series of conference tables and table desks marked by rich character and a striking mix of materials. The design is centered around the concrete base, generating a prolific presence with its sculptural shape and neutral aesthetic. With its melding of organic shapes and raw materials, Tavo is sure to become the breathtaking centerpiece in any interior.