EDITORIAL FEATURES
Interior Designer Athena Calderone redesigns her outdoor space with Brown Jordan
Get excited for Brown Jordan's arrival at 200 Lex with a trip to Amagansett with Athena Calderone.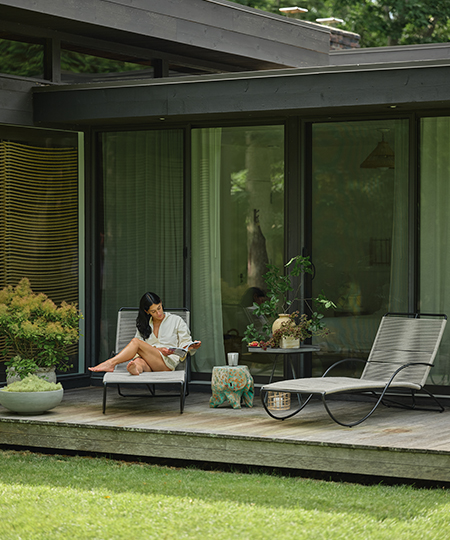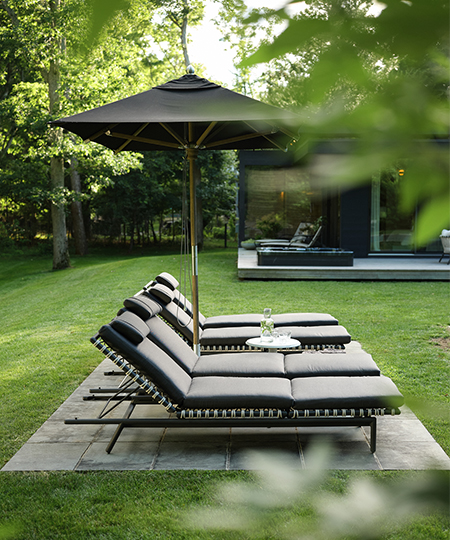 "Low key and alluring.  Rustic and refined.  Modern yet timeless".  This is how interior designer, Athena Calderone of @eyeswoon, describes her Amagansett, Long Island home.
Brown Jordan recently partnered with Athena on the redesign of her Hampton's outdoor space and like all things Athena touches, it was a spectacular lesson in contrast with their Oscar, Moto and Walter Lamb collections playing a starring role.
Athena approached the redesign of her outdoor space with Brown Jordan the same way she does an interior, by identifying the zones to better understand how to move through the space.  The Walter Lamb Chaise was an easy choice to relax in. However, in the more communal zone, the Oscar Lounge Chairs with the Moto sofa felt like the perfect choice for a group to connect and unwind.
It's clear Brown Jordan has mastered the art of outdoor living with beautiful contemporary furniture that is timeless and made to last.
Brown Jordan's new space will feature all of the collections featured in Athena's redesign, including it's most recent award-winning releases, the Oscar and Moto lines by Ann Vering and H by Toan Nguyen, as well as iconic furniture collections by legendary designers Walter Lamb and Richard Frinier.
Brown Jordan's 6,600-square-foot 3rd Floor showroom at 200 Lex opens Fall 2022!