SHOWROOM NEWS
Liora Manné Custom Wall Covering for Geffen Hall
Interiors and Lifestyle products designer, Liora Manné creates a custom wall covering for David Geffen Hall utilizing her trademarked revolutionary Lamontage® process.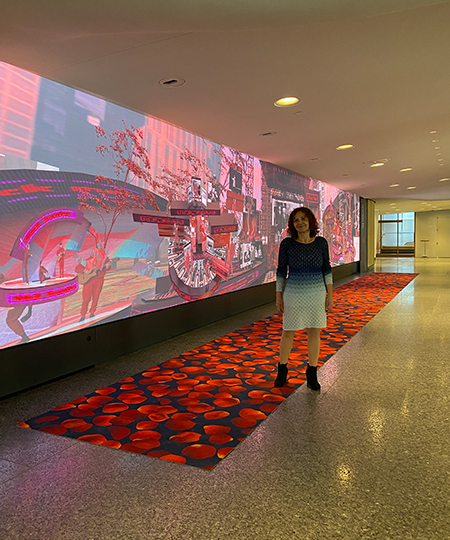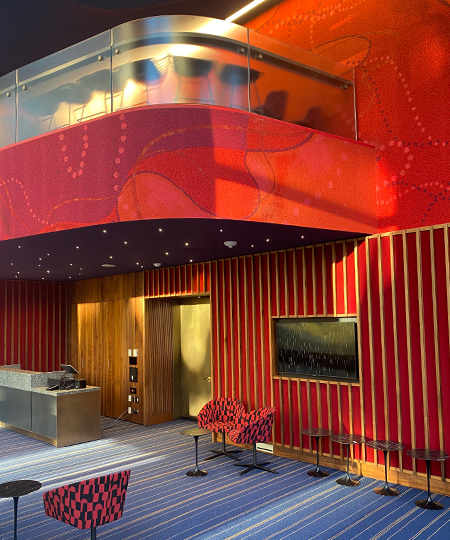 Liora Manné's custom wall covering for David Geffen Hall located in New York, NY encouraged exploration of the processes of creation.
"The beauty of working with Billie and Tod is the fact that aside from having a clear vision of what they are looking to create, they also have an understanding of the Lamontage Medium and what can be done with it. They are not forcing an arbitrary design vision – but rather present their ideas and are open to exploring and experimenting with different techniques to achieve their vision", says Manné.
Manné is responsible for the eye-catching wallcovering that spans all three floors of the theater's exterior walls. Liora, worked closely with Tod Williams and Billie Tsien, to bring their vision of falling rose petals to life. Their inspiration stemmed from the centuries-old Roman tradition of raining rose petals at the Pantheon dating back to 609 AD.
An aligned collaboration where the subtleties of texture and Lamontage® processes are appreciated, " collaborating with them – we are not duplicating the artwork presented to us but building the design from the ground up – using a variety of our techniques.  Collaborating in such a manner results in work that is original and unique. It is not a re-creation but a creation".
Practical yet imaginative, the Lamontage process will change the way you interact with textiles. Fully customizable, this medium does not possess the limitations of traditional woven, knitted, or printed textiles. Aside from the artistic expressions and possibilities, Lamontage products are high-performance materials, extremely practical with easy upkeep, and meet commercial standards. This process encourages your ingenuity by playing with color, size, and application, enabling your vision to take on a life of its own.
Antidotal adornment, Lamontage products do not exclusively serve as decorative elements, but as true design solutions. More like works of art than conventional textiles, bring your vision to life with Liora Manné's Lamontage® process. Explore Liora Manné at the New York Design Center in Suite 603.