EDITORIAL FEATURES
The Ambassador Edit: New & Next!
Fresh ideas and forecasting trends for the next wave. Hear what the design pros have to say.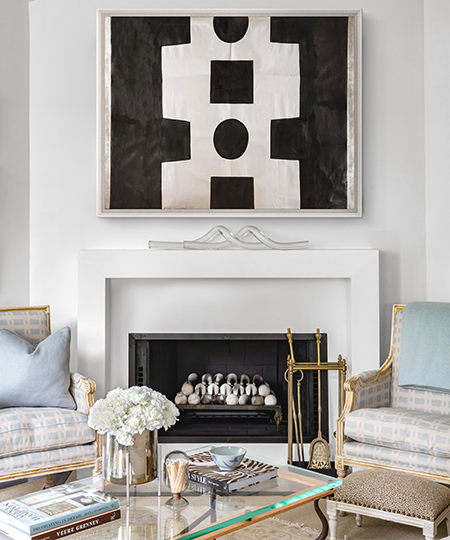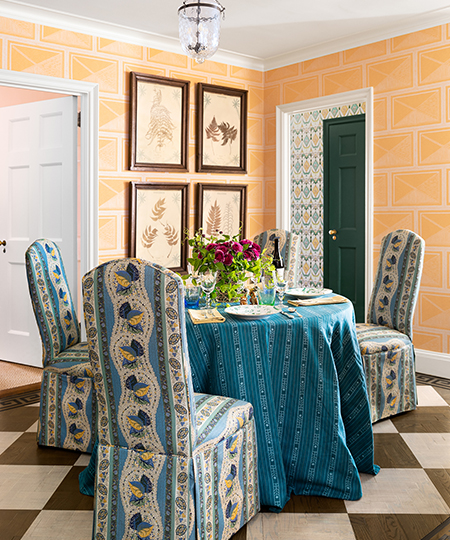 It's time for What's New, What's Next 2022! Get a peak into the minds of our WNWN Ambassadors, as they share their take on what is to come for the design industry. From sustainability and the latest in color trends to the new and unique ways to approach a home, these design pros are sharing their predictions.
Be sure to register for WNWN on September 14th to discover all of the latest in design.
"I believe we are moving towards creating more flex spaces within the home. A large population of the workforce spends the majority of their time at home and are in need of some type of refuge within it. A place where they can work when needed and also a place a peace and relaxation as well." – Byron Risdon of Byron Risdon LLC
"More is more!" – Kati Curtis of Kati Curtis Design
"I believe what's new and next for the design industry is the enhanced incorporation of technology through smart home integration all while reducing the use of luxury materials for more neutral, sustainable options." – Rhonnika J Clifton of RJ Clifton Designs
"A resurgence of classic design with an emphasis on hand crafted unique pieces." – Danielle Rollins of Danielle D Rollins
"Biophilic design, sustainable materials, integrated technology, maximalist concepts." – Arianne Bellizaire of Arianne Bellizaire Interiors
"I'm excited about a focus on sustainability and eco-consciousness fabrics and furniture." – Audrey Margarite of Audrey Margarite Interior Design
"More color!!! And natural materials blended into the interior space." – Sherrell Neal of Sherrell Design Studio
"Interior design is always evolving with reinterpreting the past in a new way. What's next is the design of spaces that are easy to live in but yet super gorgeous." – Neecy Patton of Creative Redesign by Neecy
"No boundaries when it comes to trends! I don't believe in them." – Michelle Fahmy of Haus of Meeshie
"Mixing styles from the past with new elements. Giving a twist on history." – Travis London of Studio London
"I think being more conscious about the contents and composition of the products and materials we are living with daily is top of mind. Clients are asking about the health and safety of the finishes and materials they are going to surround themselves with and there is a distinct desire to return to recognizable raw materials and handmade fabrication techniques. A back to basics approach where ingredients and origin are as important as aesthetics." – Ariella Duker of Ariella Duker Interiors
"I foresee more transparency within the design community. I am hearing more open discussions between designers and reading articles by publications about the industry as a whole. This includes how designers are running their businesses, best practices, how they are charging, and extra earning opportunities. This can only benefit the design community as we are stronger together." – Lindsay MacRae of Lindsay MacRae Interiors, LLC.
"Color! Color is making a come back in a big way in wall color, textiles, furniture and more!" – Rasheeda Gray of Gray Space Interior Design
"Texture and retro colors." – Marika Meyer of Marika Meyer Interiors
"A concerted focus on wellness, well-being for the home and the planet as well as the people in it." – Joy Williams of Joyful Designs Studio
"Through the direct communication offered by social media as well as the many tech upgrades I've recently seen being offered by local art galleries, there are more opportunities than ever for designers and their clients to collaborate directly with contemporary artists on special works which are more meaningful than run-of-the-mill "over the sofa" art." – Tara McCauley of Tara McCauley
"I'm looking forward to a more layered approach to design, a looser more comfortable approach to easy living." – Lee Melahn of Shaver Melahn
"Continuing the trend towards craftsmanship and authenticity. Knowing the makers behind products. Maybe a return to glamour after the pandemic years?!" – Lizzie Bailey of Story Street Studio
"I think we are going to see a return to and emphasis in quality of design and craftsmanship." – David Frazier of David Frazier
"I see a warm and tranquil design trend ahead. We are still trying to soothe our souls in design. Calming rich earth tones, browns, camels, and soft greens tranquil hues with a lot of soft rounded comfortable furniture lines. Luxurious fabrics abound like alpaca and cashmere. – Evelyn Benetar of New York Interior Design
"On the rise are earthy natural tones and textures that bring us back to nature and provide a sense of grounding. Rose, brown, tans and orange balanced with stone, crystals, clay, leather and faux fur. Unique and primitive shapes of decor and details are also on the rise. All of these elements evoke emotion and sensation that brings us into the moment, reminds us to be here now." – Rachael Grochowski of RHG Architecture + Design
"Outdoor living spaces- verandas, screened in porches or integration of outdoor furnishings indoors." – Everick Brown of Everick Brown Design
"Getting back to in-person inspiration trips!" – Noz Nozawa of Noz Design
"New-Interesting rope furniture Next- deep saturated colors for walls, furniture and art." – Michael Del Piero of Michael Del Piero
"Crazy good cabinets colors + interesting countertops will continue to shine, with more daring combinations making white, grey and even navy kitchens fewer and farther in between. Wallpaper, art, textiles, etc. from Black creators will become increasingly mainstream as the fruits of labor immediately following the 2020 paradigm shift are available for our consumption. Chartreuse in abundance is what's new and next for us. Why? Because I'm obsessed." – Leah Alexander of Beauty is Abundant
"What's been new for 2022? Rounded edges with furniture, minimalism, colorful interiors, nostalgia with the 70's trends retuning, bringing outside furniture inside, and nature themed interiors for organic appeal. What am I forecasting next for 2023?? Continued emphasis in the use of organic, sustainable materials for starters. Cozy and calm interior moods will still be popular. Wallpaper is still expected to be trending, as well as larger, statement lighting. I'm hearing the color will be lavender, and we'll be seeing the return of a Renaissance aesthetic with arches in architecture and design/ furniture." – Kelly Collier-Clark of Plot Twist Design
"Maximalism is having a moment!" – Rayman Boozer of Apartment 48
"More color!" – Jennifer Hunter of Jennifer Hunter Design
"Arches in design are taking off in design as well as wall murals." – Alvin Wayne  of Alvin Wayne Interiors
"Comfort, cozy, layered interiors with saturated color, texture, art and an eclectic mix of furniture styles is what I'm seeing our clients want post pandemic. People want to feel hugged by their interiors after all of this time at home. Incorporating more vintage and antiques than ever before has been essential in producing finished interiors in the current climate of our supply chain issues." – Meg Lonergan of Meg Lonergan Interiors
"Effort toward Sustainability, inhabitant well-being, and biophilic design." – Swati Goorha of Swati Goorha Designs