SHOWROOM NEWS
Sherrill Furniture's introductions at High Point Market
This fall, Sherrill Furniture introduced three new lines at High Point market across its brands Whittmore, Lillian August, and Precedent.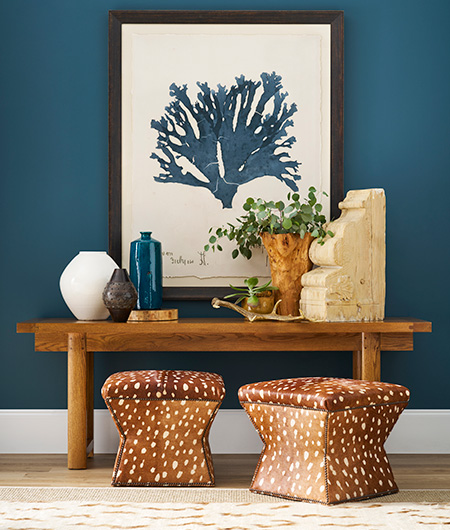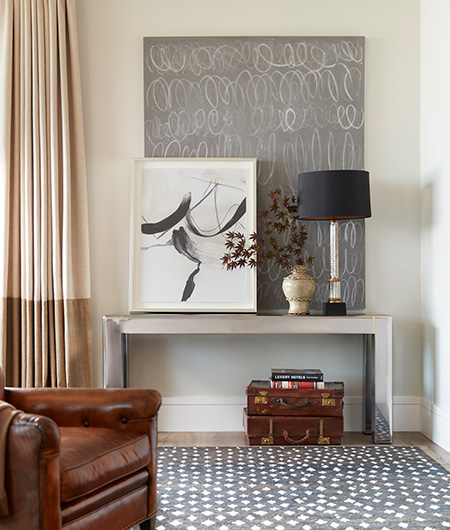 Reviving Vintage Allure: Whittemore Sherrill's Artful Fusion of Hide, Leather, and Nostalgic Aesthetics
Whittemore Sherrill is introducing new products that capitalize on two distinctive trends; vintage aesthetics reimagined, and interesting hides combined with leather.
Whittemore Sherrill is reintroducing vintage aesthetics in a contemporary light. Channeling the charm of past eras, the brand embraces classic design elements that evoke a sense of nostalgia, giving a chance to revisit the elegance of the past. From gracefully curved silhouettes to intricate detailing, each piece encapsulates the romance of years past while seamlessly integrating with modern living spaces.
Daring to push the boundaries of design, Whittemore Sherrill is also exploring the realm of interesting hides combined with leather on a single piece.
Lillian August Unveils Fashion-Focused Timeless Glamor and Modern Design at Fall High Point Market
The distinguished designer collection, curated by award-winning designer Lillian August for Hickory White, took center stage at the highly anticipated October 2023 High Point Furniture Market. This season's introductions focus on the allure of Maximalism and trends in fashion designed to suit an artful lifestyle.
This season, Lillian August showcases the allure of Maximalism with rounded shapes and gorgeous color stories in the showroom, such as various shades of teal and fashion-forward orange tones. Infusing furniture with organic curves and gentle lines like the new LA28312 Chelsea Cocktail Table and the U800-KHR Row Bed induces a sense of comfort and harmony. "The symbolic Hermes Orange seen throughout the showroom will add drama and serve as a reminder of couture opulence. It is a mood boosting fashion color that warms up the home," says Lillian August. Lillian's attention to couture fashion trends and unfearful creativity only adds to her confidence for timeless elegance, adding a layer of depth and elegance to living spaces.
Precedent Explores National Trends: New Introductions Infused with Inspirations from Around the Nation
This fall, Precedent presented its latest introductions at High Point Market, which are a fusion of sustainable design principles and contemporary retro. These trends seamlessly weave the timeless charm of retro aesthetics together with the modern ethos of sustainability.
Precedent styled rooms based on different regions throughout the United States with a unique twist. These regions include pieces with light and bright woods to represent the coast, modern rustic with midwestern vibes, and updated lakefront transitional silhouettes.