SHOWROOM NEWS
Showroom Spotlight: Amuneal
How an expertise in magnetic shielding led to the creation of customizable furniture designs.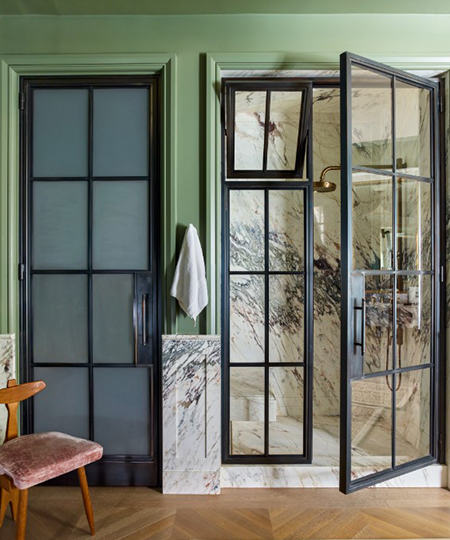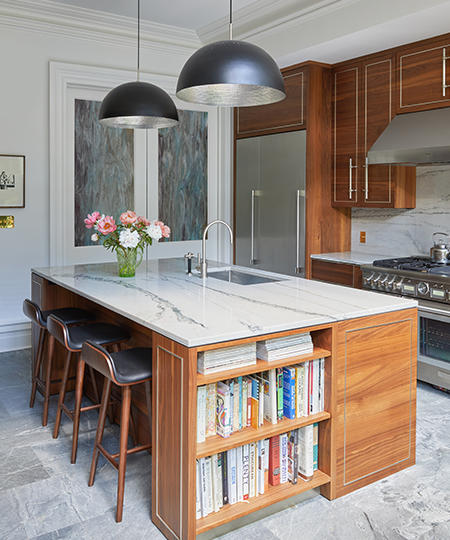 Founded in 1965 as a magnetic shielding fabricator — Amuneal, a family owned and run company, now serves a broader audience producing artisan furniture including cabinetry, doors, desks, and built-ins. Adam Kamens, son of the company's founders, joined the company in 1993 and became CEO in 2003. With an intense interest in design and training as an artist, Kamens identified the opportunity to expand upon the company's expertise and provide solutions for designers. Today Amuneal creates highly customizable designs and offers a range of semi-custom products.
Some highlights include the Gunmetal Bar with Curved Glass Door in collaboration with Jagr Projects, which features a blackened stainless-steel body + top, bronze pulls and wire mesh panels, and a stainless-steel welded sink, and the Frankford Series Wine Room + Cabinetry, which features solid bronze and insulated glass doors and windows with mounted wine saddle display units.
Stop by the Amuneal showroom at 200 Lex to learn more about their unique designs.