SHOWROOM NEWS
SONNEMAN Introduces 2023 Collection
Drawing on the SONNEMAN mid-century design heritage, the 2023 Collection extends the Bauhaus ethos of new design for modern living.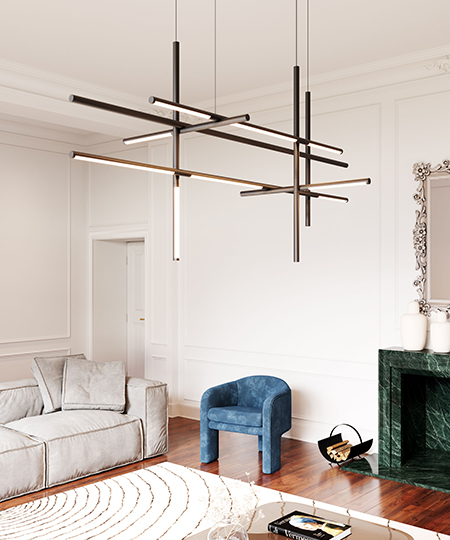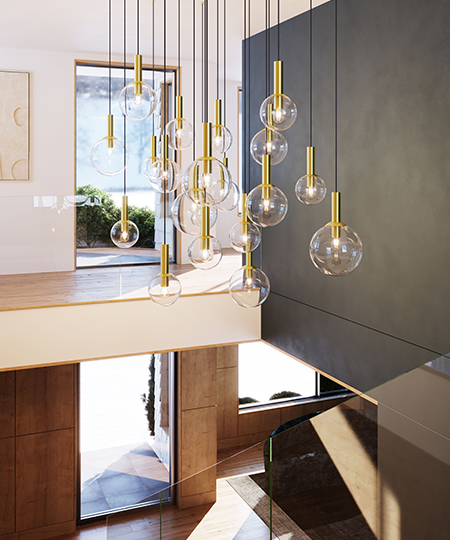 Sonneman's 2023 collection explores the combinatorial effect of bold materials and LED technology. The result: an expression of structure that places light at the heart of classic and contemporary interiors.
Labyrinth
Timely and timeless, Labyrinth's systematic structure—an intersecting tubular LED framework in combination with cast pin connections—creates dynamic geometric order.
Atelier
A civilized approach to an industrial aesthetic, its distinct simplicity and expansive sculptural presence makes this sconce ideal for open spaces.
Haim
For directed, controlled, and balanced LED recessed racetrack and wall-mounted light, Haim spotlights define the relationship of lighting to architecture.
Bubbles
Playful, formal, casual yet classic, Bubbles is an iconic, mid-century modern lighting design of infinite variety and proportions.
Discover the entire collection in Sonneman's newly redesigned showroom on the 2nd Floor of 200 Lex.