INDUSTRY NEWS
Step Inside The Flower Magazine Show House in Atlanta
Situated in historic Buckhead, the show house was brought to life through 21 prestigious designers.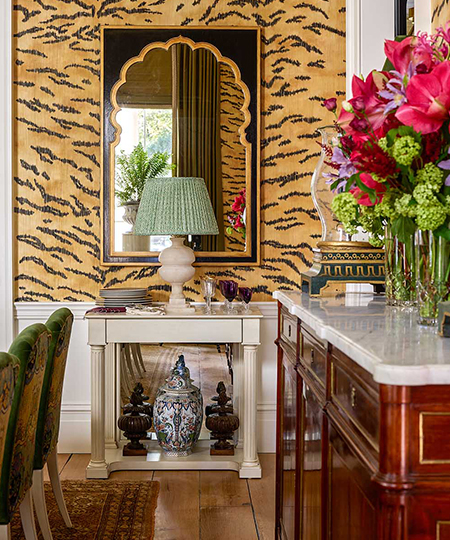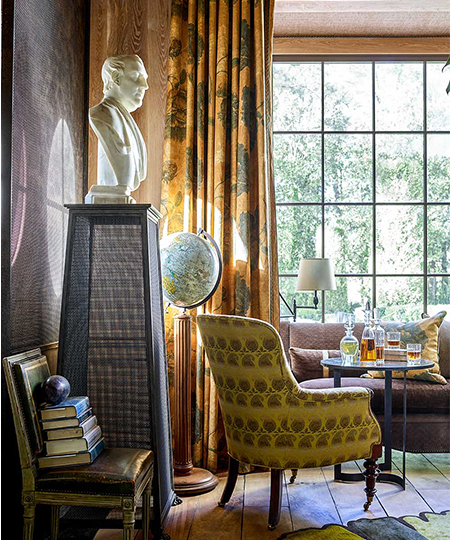 FLOWER, the beautifully curated lifestyle magazine, unveiled its first multi-designer show house in Atlanta on November 4th.
Located in Atlanta's prestigious Buckhead neighborhood, the show house is a nod to classic Regency-style. It was designed by award-winning Atlanta architect Peter Block & Associates and is being built by luxury home builder Young & Meathe.
FLOWER magazine Founder and Editor-in-Chief Margot Shaw tapped legendary designers Charlotte Moss as the Honorary Chair and Suzanne Kasler as the Design Chair.
"This showhouse embodies impeccable design across every spectrum," says Shaw. "It is inviting yet tailored, fresh yet questionably timeless. It speaks to the old and the new in a truly magical way. With the quality of talent involved, it promises to be a masterpiece for the ages."
The exterior of the property features elegantly landscaped English gardens and a European-style pool with limestone coping. And, in a crowning gesture, easy-to-maintain English-style gardens will be planted on flat rooftops situated on the back and sides of the house.
The amazing interior designers picked to design this spectacular home include:
Alexa Hampton, Mark Hampton
Ashley Whittaker, Ashley Whittaker Design
Barry Dixon, Barry Dixon
Beth Webb and Tristan Harstan, Beth Webb Interiors
Bunny Williams, Bunny Williams Interior Design
Cathy Kincaid, Cathy Kincaid Interiors
Corey Damen Jenkins, Corey Damen Jenkins & Associates
Don Easterling and Nina Long of Mathews Design Group
Elaine Griffin, Elaine Griffin at Home
Fran Keenan, Fran Keenan Design
Jared Hughes, Jared Hughes Design
Julie Dodson, Dodson Interiors
Lisa Mende, Lisa Mende Design
Mallory Mathison Glenn, Mallory Mathison
Melanie Millner, The Design Atelier
Michelle Nussbaumer, Ceylon Et Cie
Nellie Howard Ossi, Howard
Ray Booth, McAlpine
Suzanne Kasler, Suzanne Kasler
Tammy Connor, Tammy Connor Interior Design
Tish Mills, Tish Mills Interiors
Shaw paired every designer with an equally talented florist to collaborate on arrangements that complement the look and feel of each room. Floral designers include Canaan Marshall Designs; East Pine Designs; Faith Flowers; Garden Party Designs; Gloriosa Design; Holly Bryan Floral Design; Kirk Whitfield; Lush Life Home & Garden; M. Delia Designs; Michal Evans Flora & Event Design; Miss Milly's Event Rentals, Florals, & Design; Parties to Die For; and Wildflower Designs.
Tickets to the FLOWER show house can be purchased online at flowermag.com/showhouse or at the door. Showhouse ticket sales will benefit the Atlanta Ballet. The show house will remain open for tours Thursday through Sunday culminating on November 27th.
For more information about the Atlanta Showhouse presented by FLOWER magazine, please visit flowermag.com/showhouse.