SHOWROOM NEWS
The Anniversary Edition
Help us celebrate the milestones of our showrooms! 2022 is a big year for anniversaries at 200 Lex.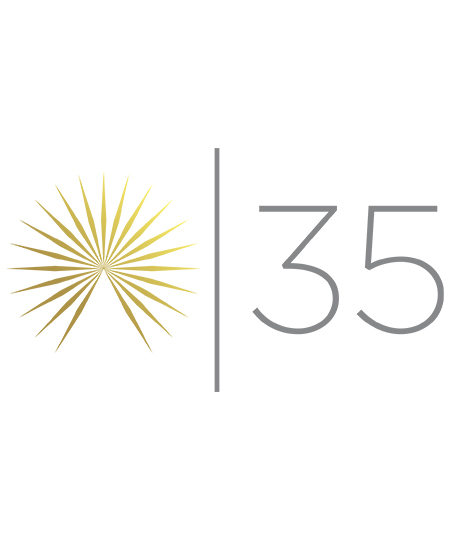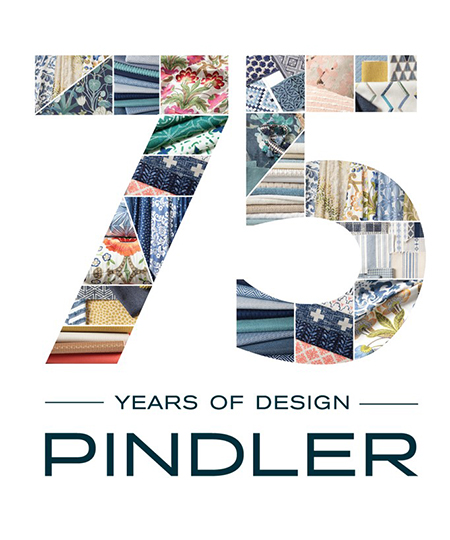 Happy 25th Anniversary!
Founded in 1997, The Rug Company was born out of a passion for quality, design, craftsmanship and service, credentials which have enabled it to transform an industry and establish itself internationally as the leading name for the finest handmade rugs in the world. This year, the brand will celebrate a huge milestone, as they embark on their 25th year as the leading luxury brand offering the finest rug designs.
The Rug Company's rugs are the result of the shared dedication of a diverse network of people, from the skilled weavers in Nepalese mills, to the teams laying the finished rugs in homes around the globe. The Rug Company proudly partners with GoodWeave, continually striving to improve the rug making process, both environmentally and ethically.
Visit The Rug Company's showroom at 200 Lex in Suite 1515 to see all they have to offer.
Arteriors celebrates 35 years!
What began 35 years ago as a boutique accessories company has evolved into a global force in the design industry. With décor and accessories, Arteriors redefines interior spaces through unexpected creativity and meticulous craftmanship.
Pursuit of innovation drives us forward. Our imagination never rests. And thanks to our vibrant design community, we are inspired to continue the remarkable journey. Celebrate with us.
Come take a look at the latest offerings from Arteriors in their 200 Lex showroom in Suite 202.
Cheers to 75, Pindler!
Pindler, an international wholesaler of decorative fabrics, is celebrating its 75th anniversary this year. The company will be honoring this milestone throughout 2022 as it commemorates its history and looks ahead to many more years of innovation and growth in fabric design and development.
Today, Pindler offers thousands of unique fabrics and trims, providing designers with indoor and outdoor options in every color, texture and pattern imaginable. Most of the company's collections are exclusive, including popular, high-end collections such as Hearst Castle, Pendleton and Platinum.
As Pindler celebrates 75 years of history, it is excited about the future and continued growth. The leading fabric company has many amazing fabrics in the pipeline, including beautiful new exclusive collections.  Pindler's robust offering will continue to expand and is available at the company's 16 corporate showrooms and 10 agent showrooms around the country, as well as from its field sales team and online.
Visit Pindler on the 6th Floor of the New York Design Center in Suite 615.
Honoring 15 years of Lepere!
LEPERE showcases a collection which closes the gap between continents with innovative designs from Belgium, France, Italy, The Netherlands and Spain. Known for its distinctive furniture, lighting, carpets, wallcoverings and outdoor, the products are rooted in tradition and based in the future. LEPERE delivers a multiplicity of options merging technology with artisanal craftsmanship, creating an environment for the way we live that is current and timeless.
Visit LEPERE at 200 Lex in Suite 1207.
2022 marks 30 years of excellence from David Gittleman at Profiles. We are so honored to have him as part of the 200 Lex family! Stop by the Profiles showroom in Suite 1211 at the New York Design Center to take a look at all their wonderfully curated pieces.
From the beginning, their goal has been to provide unique, timeless & inspired designs that speak to the individual personality of your project.  With over 75 years of combined experience, Profiles knows the design business and can guide the professional designer and architect from their beginning concepts to the final installations, both small and large.
Arnold Contract
Arnold Contract celebrates 60 years of engineered solutions in 2022!
Arnold Collective is the source for specialized furniture solutions. From concept to completion, we collaborate to meet our clients' needs for elevated American-made furniture. Think we could be of assistance? Contact us today to discuss your project.
Visit Arnold Contract on the 13th Floor of 200 Lex in Suite 1315.
Happy half-century to Hector Finch Lighting!
With a design aesthetic of clean lines, correct proportions and a less-is-more philosophy, Hector Finch Lighting works with British designers and makers of exceptional lighting for the home.
Represented by Harbinger NY, Hector Finch Lighting has a new collection in the Harbinger showroom at 200 Lex in Suite 601.
A toast to Perennials for 25 years! Check out their new collection below and find out how they are celebrating this milestone.
For Spring 2022, Perennials invites designers to approach spaces with a fresh perspective with the Cloud 9 collection of fabrics and rugs. Cloud 9 is filled with clean neutral 100% solution-dyed acrylic textiles, dripping in understated elegance. Ten new fabric qualities offer timeless panache, while five new rug designs provide a sophisticated foundation for any space.
Head to their website to find out how Perennials is celebrating 25 and visit them in the David Sutherland Showroom at 200 Lex on the 1st Floor.