Editorial Features
The Art of Decluttering a Space with Alberto Villalobos
Spring cleaning, a concept defined as thorough cleaning of the home once the winter months have come and gone. Now, as we are all spending more time at home, this seasonal cleanse is more important (and needed) than ever!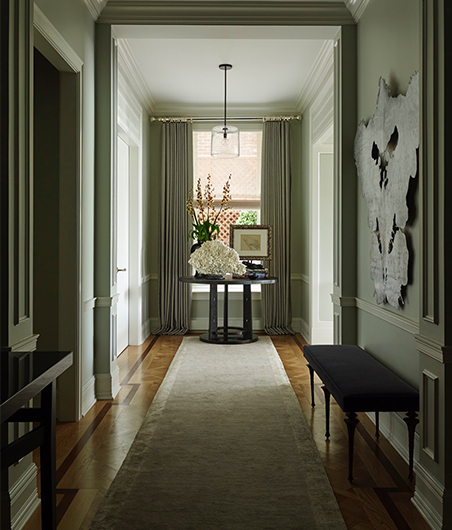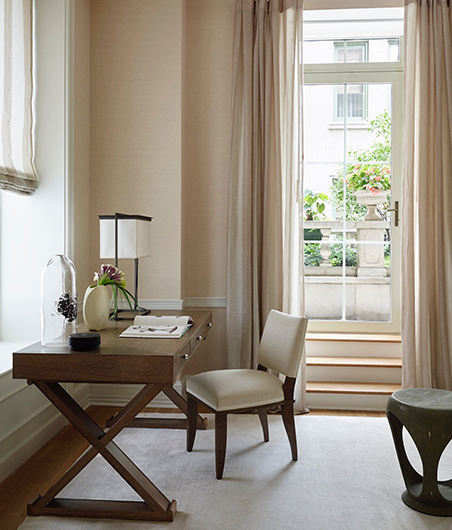 The act of reorganizing and decluttering personal and professional spaces has reached new heights with the stay at home order implemented in early March. Many find the act of going through and discarding old belongings and items in one's household is therapeutic (and lets face it we all could use a little more calm these days). For others—the skill does not come as easy. We asked designer Alberto Villalobos, who has mastered the art of decluttering spaces for clients, friends and even in his own home to give us some tips for making any space a little less cluttered.
"Decluttering, it starts with quality over quantity, that should be the motto when decluttering a space. This is also the most important concept when deciding what new items are coming into the space. Both the quality of the item and the versatility of it," says Villalobos.
Alberto's approach to laying a space out always keeps three words in mind: clean, calm and collected. He finds that built-ins, as well as display cabinets, are great ways to showcase meaningful items in a home while having a clean looking space.
"Although decluttering could be overwhelming at times, the first thing we need to do to get things in order and make things simpler is being very strict on what new items are coming in. At times, these items are the ones that don't let the progress show. Organizational containers are very helpful if you are not the most organized. They create a space for you to put things by category in an easy manner and it makes it sustainable in the long run." Although this concept may not come easily for some people, these expert tips for decluttering are ones everyone can live by and keep in mind the next time you may find yourself reorganizing a space.