SHOWROOM NEWS
The Rug Company Introduces Tonal Textures
Tonal Textures includes two new collections Textured Mohair and Cashmere Blend.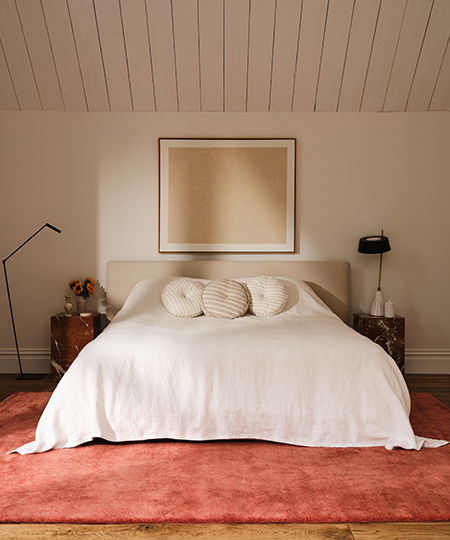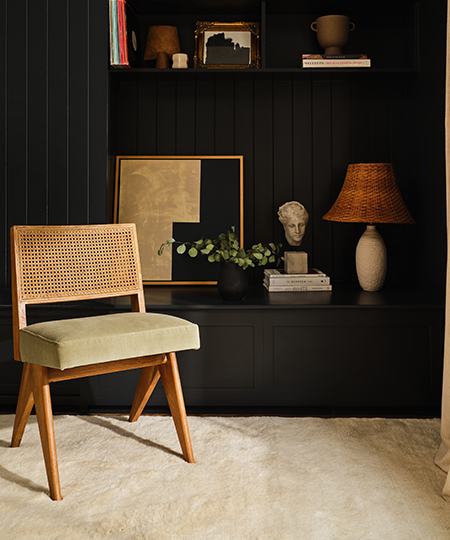 These rugs place power in simplicity, paring back design to showcase the finest materials and expose exquisite craftsmanship.
As its name suggests, the new Textured Mohair collection is crafted entirely out of sumptuous Mohair yarn, which boasts the softness of wool and the lustre of silk. This sustainably sourced material has a looser and longer pile height, perfect for introducing textural layers in summer settings.
In five fresh, new shades, this collection takes inspiration from summer scenes across the globe. Rich, red tones see Rosewood evoke the familiar skyscape of the setting sun, while the bold blues of Azure offer an escape to the Mediterranean coastline. The neutral tones in this collection emphasize the tactile texture of the mohair material – its elevated pile embodies movement and creates the effect of a wind-swept breeze floating across the rug.
The Cashmere and Wool collection showcases an alluring array of luxurious tones. Available in seven unique hues, each colorway is available in a high or low pile. Subtle sheens of light glisten from the low pile texture, whilst the shaggier, high pile threads offer laidback luxury, providing warmth to any space.
From soft to saturated shades, each rug in these two collections provides organic textures that evolve with the seasons, complimenting the natural elements of the specific time of year.
The Rug Company is now Positive Luxury accredited and has achieved The Butterfly Mark, an international trust mark awarded to brands that have the highest standard of ESG+ performance. Each rug is meticulously handknotted from exceptional qualities of wool and silk by The Rug Company's master craftspeople in Kathmandu, Nepal.
Explore the entire collection of Tonal Textures now at The Rug Company on the 15th Floor of the New York Design Center.