Editorial Features
Trend 2: Function First
The WNWN 2020 Trend Report features the top nine design trends for today as told by the WNWN Ambassadors, a group of 94 designers from across the country. From prioritizing a sense of calm at home to creating mixed period style interiors, these nine trends will reign supreme through 2020 and 2021.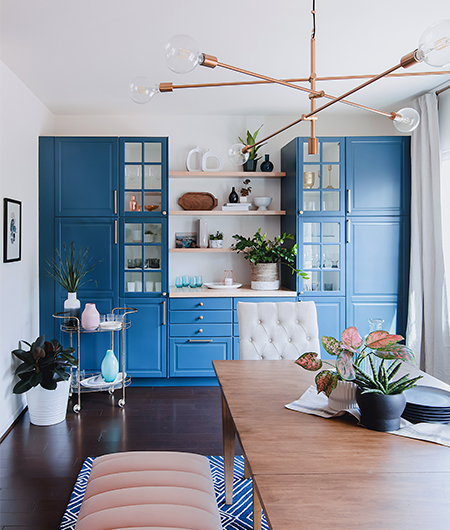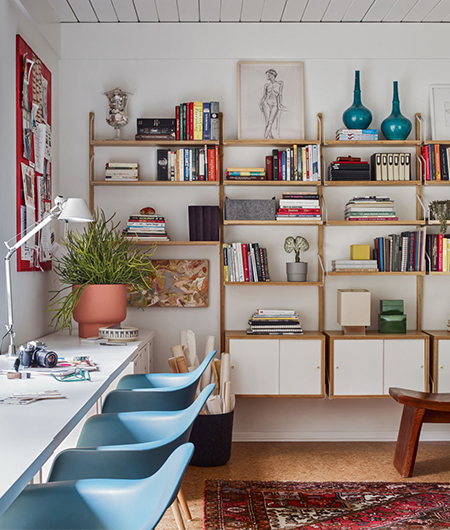 There's no doubt 2020 has led to a new way of life for Americans. Almost overnight, function in every space took priority and will continue to as homeowner needs continue to evolve. Read on to learn why our WNWN Ambassadors predict functionality in design will remain among the top trends this year.
"I have always felt that home is a snapshot of a family or individual's life at that very moment in time. Right now, I am finding this 'image' needs to be aesthetically beautiful of course, but also extremely functional. We are using every inch of our homes. We need areas to gather AND find our own private space."
– Phillip Thomas of Phillip Thomas Inc.
"We're seeing more modified open plan in home design. New clients are moving toward adding designated areas where individuals can have their own personal space, a space just their own. It may be an entire room that we wouldn't have seen before or a niche or
an alcove where one person can go to have some alone time. Those spaces may be as diverse as a yoga room or a reading nook."
– Rick Shaver and Lee Melahn of Shaver Melahn
"With homes now serving not just as respite, but as workplaces, schools, and playgrounds, the need to utilize every square foot, and
upgrade furnishings is no longer up for debate. Travel restrictions and pandemic-mindful choices will affect the buying decisions of those who would normally spend on large gatherings and international travel. What's next? Quality furnishings instead of plane tickets, and home renovations inspired by dreams once put on the back burner."
–Tiffanni Reidy of Reidy Creative
"I have always believed your home should be a place to spark joy – recent events have truly reinforced this belief. For 2021, I predict a desire for simple pleasures and joy. In home décor, I see bright, clear, happy color used in an exuberant way to express one's unique personality. I also believe the renewed focus on interior design will continue for the foreseeable future – with home renovations ramping up as economic prospects recover."
–Courtney McLeod of Right Meets Left Interior Design
"If 2020 has taught us anything it's that our home needs to not only be nurturing and cozy, but also demanding flexibility for all to spread out all while maintaining some privacy. Because of this, we will start to see a move away from open plan living and more toward designated spaces for these particular functions."
–Kevin Isbell of Kevin Isbell Design