SHOWROOM NEWS
Welcome to The Fermob House
The art of a home with Fermob USA.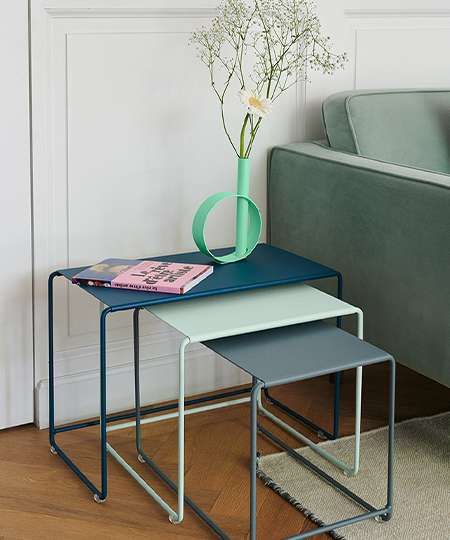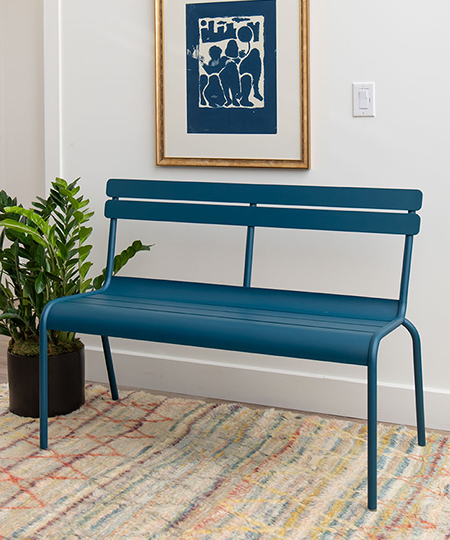 From the entrance hall to the details of a bathroom, Fermob has everything necessary to create the perfect warmth in your home this season.
The outdoor Fermob furniture is inviting itself into your interiors.
Enhance your living room with a pretty designer coffee table or table lamp, wireless and connected, for more convenience; or spice up your couch with deco print cushions. Redesign the interior decoration of your apartment or house with Fermob.
Go for cheerful and colorful interior furniture that adds pep to your house. The Fermob collections will naturally find their place in your living room! Disseminate a few trendy pieces, with small strokes.
On a quest for an interior lamp for your bedroom? Opt for a wireless bedside lamp: your feet won't get caught up in it when you get up in the morning! Make your interior decoration pulsate with original chair cushions or a complementary coffee table. Fermob will rhyme with interior design from now on. For your living room furniture, have the Fermob instinct.
Explore the offerings of Fermob below and stop by their space on the 4th Floor of the New York Design Center to get a closer look.