DANI Sustainable Leather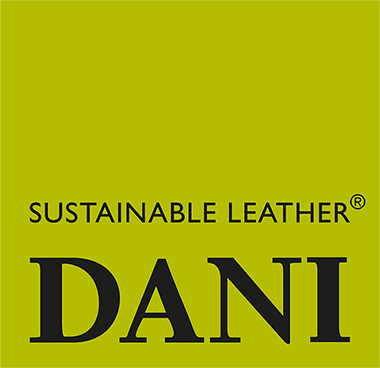 A passion for quality, innovation and an intense respect for people, animals and the environment. Since 1950, the DANI has recognized and distinguished itself for its way of being, thinking and working.
Every week it processes 30,000 fresh and salted hides to shape the most creative and daring ideas of stylists and designers, embellish the interiors of the most prestigious cars and give comfort and warmth to homes all over the world.
Not only aesthetics but also reliability. To give life to products that last over time, DANI's care starts from raw material sourcing and continues with scrupulous quality controls along the entire production chain.
Every day striving to improve for the good of all of us, combining its production processes with sustainable solutions, to do its part and accomplish a challenge, that of taking care of the planet, of its resources and future generations.
The numbers, system and product certifications issued by independent third-party organizations tell this story that makes DANI the first transparent, responsible and credible tannery in the world.