Wexler Gallery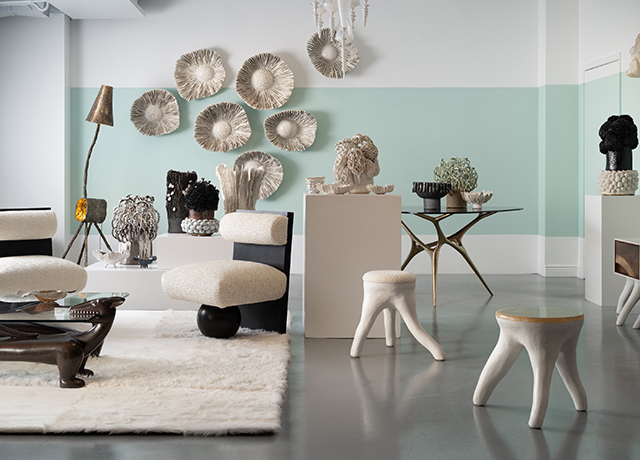 Wexler Gallery at 200 Lexington offers a focused look at contemporary design by both established artists and the emerging talent of today.
Featuring functional and sculptural furniture as well as decorative art objects by artists who are known to push the bounds of their medium, Wexler Gallery showcases a curated rotation from Gregory Nangle, Andy Paiko, Feyza Kemahlioglu, Timothy Schreiber, Gulla Jonsdottir, Trish DeMasi, and more.
Challenging traditional labels in the worlds of art and design, Wexler Gallery exhibits artwork that coexists in multiple disciplines and traditions. Questioning and testing the boundaries of craft, design, and fine art, Wexler Gallery aims to present work that consistently celebrates formal innovation and conceptual content as much as aesthetic beauty.