EDITORIAL FEATURES
The Curated Eye with Sara Bengur
Shop for a colorfully patterned Cabana Folly with Access to Design designer Sara Bengur as she designs beyond the borders of everyday life at 200 Lex.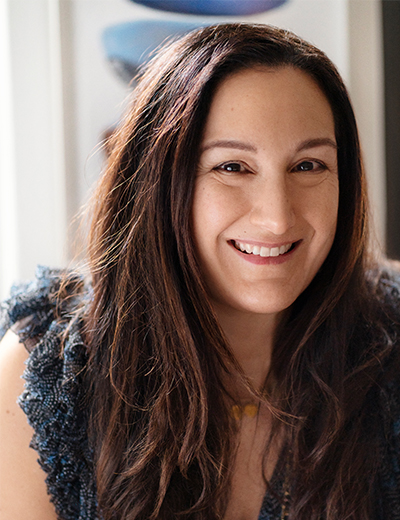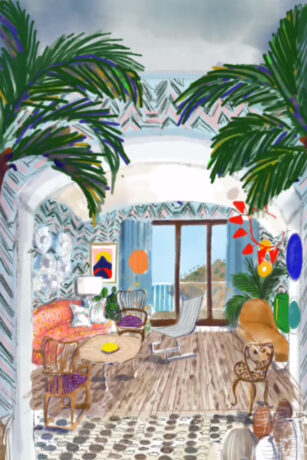 As the Summer heats up, Sara Bengur shopped 200 Lex to design the perfect Cabana filled with patterns and colors galore, in true SBI fashion.
"The New York Design Center is really a destination to shop for everything. It's amazing how the building has evolved—I always think I know all the showrooms, but I keep rediscovering! It is super exciting and inspiring," says Bengur.
Based in NYC, clients hire Sara to bring a true sense of individualism into their homes. She creates detailed spaces that are styled with unexpected pieces, patterns, and colors – but of course, they always turn out fabulous. Sara is a believer in "trusting the process" to find the perfect design.
A lover of the beach and being on the Mediterranean, designing a Cabana comes quite naturally.
"And a folly, because it's that 'something unexpected,' — something that's not functional, just visually pleasing," says Bengur.
So, a Cabana folly was a bit of an invention of the designer. Using layering and originality, she crafted a space using 7 of 200 Lex's showrooms, as well as The Gallery at 200 Lex, a 30,000 square foot floor of vintage and antique furniture and decor.
Fromental was an obvious choice, as she wanted a beautiful wallpaper to embrace that first layer of the space. Her goal was to find pieces that are one-of-a-kind, which ultimately led her to Wexler Gallery and Sossego.
"Wexler Gallery's pottery and lighting and Sossego's fantastic recycled cardboard paper planters" were must-haves to make the Cabana come to life.
For Sara, it's all about creating a space that feels highly individual and unique.
Check out all the showrooms Sara shopped below, as well as some of the pieces she selected to create her perfect, but unexpected "Cabana folly".
SHOWROOMS: