SHOWROOM NEWS
Benjamin Moore's 2022 Color Trends & Color of the Year
The perfect way to start off a new year is with a fresh palette of colors to be inspired by!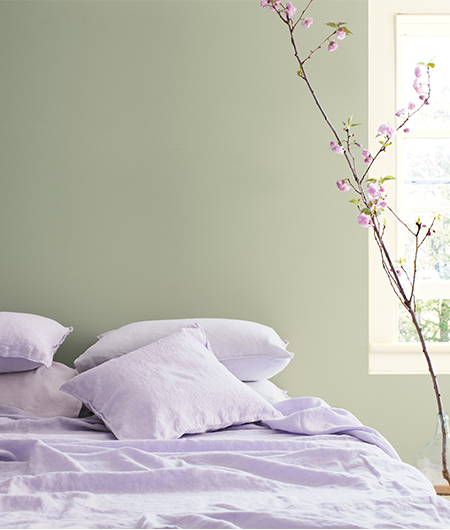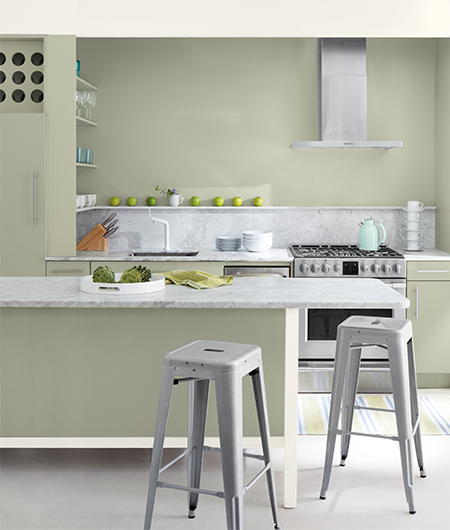 Benjamin Moore's 2022 Color Trend palette is encapsulated by their chose Color of the Year, October Mist – a gently shaded sage that quietly anchors while encouraging creative expression through color.
From refreshed primary colors to luminous pales and botanical hues, the Color Trends 2022 palette invigorates the senses and gives root to personal style. The palette is harmonious yet diverse, reliable yet whimsical and meditative yet eclectic – illustrating the endless number of combinations that can be created with just 14 colors.
The Color Trends 2022 palette features 14 Benjamin Moore colors that encourage experimentation and make room from any design style.
October Mist 1495
Mysterious AF-565
Hint of Violet 2114-60
Morning Dew OC-140
High Park 467
Collector's Item AF-45
Venetian Portico AF-185
Wild Flower 2090-40
Pale Moon OC-108
Steam AF-15
Fernwood Green 2145-40
Quiet Moments 1563
Natural Linen 966
Gloucester Sage HC-100
Visit the Benjamin Moore showroom at the New York Design Center for more information. The showroom is located on the 8th Floor of 200 Lex in Suite 814.