SHOWROOM NEWS
Find the Best of Paris at 200 Lex
Lack of travel got you down? Check out all the new French arrivals that just landed at The New York Design Center!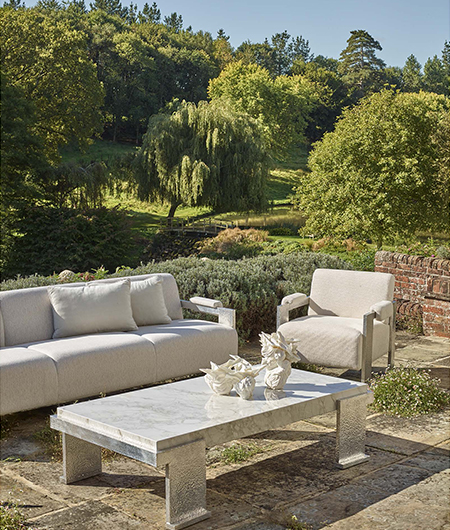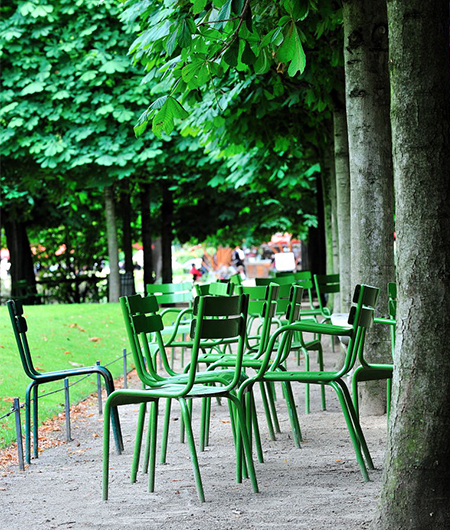 Kravet introduces new collections from three lines, all available in the Kravet Workspace at 200 Lex.
Kravet Couture introduces Luxury Textures II, an array of new and exclusive upholstery fabrics, including chenille textures and more sculptural weaves featuring fashion-inspired novelty yarns. A selection of patterns was inspired directly by haute couture fashion with their use of mixing subtle metallic yarns, wrapped cords, and knit yarns to create mélanges of unique textures, while maintaining the highest level of luxury suitable for all upholstery needs. Luxury Textures II offers a range of bestselling neutrals from beige to greys, and black and white. Also featured are soft blues into inky blues, and a range of fresh greens and shades of teal.
GP&J Baker's Caspian Collection reflects a renewed desire for homes that express our unique personalities, characters, and tastes and the continued trend for confident, layered interiors that combine antique inspired textiles, vibrant color and pattern, vintage finds and treasured heirlooms.
Brunschwig & Fils introduces its second indoor/outdoor collection of fabric, En Vacances II. This further exploration of the essence of vacation sets sail with an assortment of multipurpose prints and weaves that are made to withstand the elements of the great outdoors, while maintaining a luxurious hand. Recommended for both residential and outdoor use, En Vacances II features both bold and subdued colors that speak to Brunschwig & Fils' signature palette. Also included is the iconic LES TOUCHES pattern, offered for outdoor applications for the first time, as well as the introduction of original designs, such as BOUCHAREL TEXTURE, which features a soft linen blend and can work seamlessly indoors or outdoors.
Get the Paris Garden Look with Fermob.
The elegant, comfortable, mobile steel chairs first appeared in the Jardin du Luxembourg in 1923, giving passers-by somewhere to relax and while the time away…
Over the decades, they came to symbolize the French way of life. And in 2003, they were given a facelift by designer Frédéric Sofia, who added an aluminum frame to bring them more in tune with the time, and with curving slats make them even more comfortable, while staying true to the original design.
The Luxembourg Chair has since gone on to grace outdoor spaces the world over, from achingly trendy gardens and terraces to parks, museums and even university campuses! Available in all the Fermob colors (23 colors).
de Le Cuona introduces three new collections. Visit de Le Cuona on the 16th Floor of 200 Lex.
Pure Edition II embodies the global nature of her inspiration and draws from modern ecological developments. Highlighting the intrinsic connection between the natural world and our role in maintaining a balance in our delicate eco-systems. This climate influenced collection signifies the coming together of all nations and cultures from across the world, pioneering a more sustainable, global community and collective future.
Autumn/Winter 2021 Accessories Collection was handcrafted in the UK by de Le Cuona tailors, the cushions and throws are fashioned using the finest cashmere, linen, and wool in a distinctive natural palette, and feature intriguing details–strap and buckles, re-envisioned fabric selvedge, and woven strips of leather and suede, to name a few–that give the individual pieces personality and depth.
While the inspiration for much of the brand's creations draw on Bernie de Le Cuona's own experiences and journey throughout the world, the collection is meant to serve as the backdrop for those memories and cherished moments that are made at home.
Overland Collection: Bernie de Le Cuona embarks on a fabric journey that tracks the connections she's made with nature, people and places along the way. de Le Cuona's epic Overland collection enlivens these experiences in ten designs over fifty colour stories crafted using inventive techniques into the finest flax, wool and cashmere that span heavy and light weights, pattern and raw textures, bold and new neutral colours.
Overland lets creativity flow and imagination travel beyond traditional horizons. Fabrics off the beaten track are imbued with soul and a personal touch. Each of these fabrics and every colour was inspired by Bernie's own memories and experiences that she hopes will resonate with others. 'It is my favourite collection in terms of the new neutral palette and the craft that has gone into creating the structures of the cloths.'
FBC London introduces their newest collections.
Texture, colour and the contrast of nature and materiality all combine in the timeless world of FBC London. With an obsessive focus on craft and innovation, reframing traditional practices through contemporary designs.
Introducing MONUMENTAL for interiors, new pieces both available in showroom and available to order.
Introducing OUTDOOR Living featuring dual designs for indoor and outdoor. All pieces are available to pre-ordered coming in April 2022.
Luteca
Luteca is launching their new Paris showroom, with all introductions available at 200 Lex. Highlights include: The Oco Dining Table and the new raw-cotton 'Gran Formato' wall hangings that we have on display by female-owned, Mexican artisanal brand Caralarga.
Merida introduces Atelier 2021, a bold new collection of monochromatic rugs that elevates textile weaving to an art form with a textural palette of natural yarns. Atelier 2021 is an homage to visionary artists who have explored the conversation between light and shadow, interpreted with natural yarns by the exquisite hand of Merida's master weavers. The result is a collection made by artisans at their most creative and courageous.
Experience the Atelier 2021 Collection at meridastudio.com, then connect with us for samples and project inspiration. Let us bring the showroom to your studio.
Verellen introduces new pieces both available to order and in view in their showroom at 200 Lex.
New introductions include:
The Bobbio Lamp is a subtle, grounded piece with sculptural tactile base and solid walnut top.
The Rowan Sectional provides an extension to Verellen's popular Rowan Sofa family.
Our Brisbane shelving display adds warmth and structure to your walls.
The Hudson Dining Chair welcomes a hugging upholstered frame with sprung up seat and wood support detail that is sure to seduce your company!
Gaston Chair/Gaston Swivel Chair is a jolly friend that always picks your side! An easy add on chair in any room.
Olive Nesting Coffee Tables complete the coffee table series with olive tones.
The Murphy Chair is a styled chair with low profile, small footprint and great comfort.
Dennis Miller New York introduces new pieces from three new lines in the showrooms
David Copello Guild is a San Francisco Bay Area based design and manufacturing company specializing in luxury lighting, drapery hardware, and home accessories. We pride ourselves in using only the best materials such as solid brass, silver, and nickel. We never compromise. Our products are individually serial numbered, making each fixture unique.
Mark Alan is the new design brand for lighting designer Mark Figueredo. With 30 years of experience in the lighting industry. His new line incorporates all of his technical skill and craftsmanship, blended with his unique design vision.
Quintus home introduces the Maya chair, layering geometric forms, wood and upholstery into a perfectly scaled design that is ripe for coordinating or contrasting textiles. The arms and legs seamlessly integrate providing structure and beauty. Designed by Elisa Carlucci.
Our debut fabric collection features some of our signature patterns on a luxurious Libeco™ Belgian Linen/Cotton blend. The versatile weight is suitable for a variety of applications include upholstery and window treatments. Digitally printed with eco-friendly Kornit NeoPigment™ Robusto Inks produced zero water waste. Our fabrics have an inherent UV colorfastness and high wash/rub durability. Custom colored patterns and grounds, including contract grade, are available.
Hugues Chevalier for Profiles NY. His collection at 200 Lex includes the Liberty Armchair, the Bonnie Sofa, the Haussmann Console, and the Amelie Dining Chair.
When, in 1978, Hugues Chevalier created his first contemporary sofa models, he chose to be inspired and to revisit the Art Deco style. An aesthetic bias going against the trend of that time which quickly earned him recognition as one of the best designers of high-end contemporary furniture.
Luxurious leather, precious wood, rich details, emphasis on confort and expertise of the best craftsmen… Hugues Chevalier pays tribute to the 1930 designers and designs each piece as unique.
To this day, Hugues Chevalier continues to perpetuate the tradition. But to fulfill the tradition, Hugues Chevalier chose to extend its range and offers new furniture and objects of high-end contemporary furniture, work of talented designers. Coffee tables and refined buffet tables, fashionable desks but also furniture for contemporary bedrooms and end tables adapted to new uses. Through its renewed collections, Hugues Chevalier combines tradition and modernity and assumes a certain lifestyle.
KGBL introduces new pieces to their collection at 200 Lex.
Laguna Coffee Table – The Laguna coffee table is the exploration of a rarely used shape in design: the pentagon. The five-sided form of Calacatta Vagli marble is softened by the addition of lozenge shaped leg assemblies in solid bronze. The laguna provides an unexpected alternative where a round table might typically be used. The Laguna is also offered as a side table.
Laguna Side Table – The Laguna sided table is the exploration of a rarely used shape in design: the pentagon. The five-sided form of Calacatta Vagli marble is softened by the addition of lozenge shaped legs assemblies in solid bronze. The Laguna provides an unexpected alternative where a round table might typically be used. The Laguna is also offered as a coffee table.
Zaragosa Stone Side Table with Drawer – The Zaragosa stone side table with drawer continues the success of marrying two materials with a box joint, this time stone to stone. With powerful contrast the Nero Marquina top meets the Calacatta sides with graphic result.
Perennials Fabric & Rugs at David Sutherland
Introducing Perennials by Vincent Van Duysen, Perennials' Fall 2021 collection with the Belgian architect. Van Duysen's collection of fabrics and rugs was born out of the idea to embed the mood of Vincent's Antwerp house into the textiles. The collection of eight fabrics and six rug designs reflects the textures, tactility, moods and tones found in his home. The outcome? A mix of textiles deriving not only from Vincent's diverse influences and travels, but also from the choice of unexpected patterns. The range aims at instilling a sense of home into outdoor environments.
Jiun Ho:
Jiun Ho VI: JAPAN is the latest collection of furnishing, light and textile from Jiun Ho. Japan is foundational to shaping Jiun's design philosophy, and in JHVI that is evident everywhere. In his attention to detail, reverence for craft, and the beauty that grows from simplicity, Jiun has designed furnishings, light and textiles for a collection that is as dynamic as it is discreet. They are all the tangible translations of the many intangibles Jiun has encountered and savored in his time spent in Japan.
Visit the Jiun Ho showroom on the 12th Floor of 200 Lex in Suite 1208.