SHOWROOM NEWS
Davis Furniture's 2022 Introductions at NeoCon
New pieces from jehs+laub, Justus Kolberg, and Jonathan Prestwich for Davis Furniture.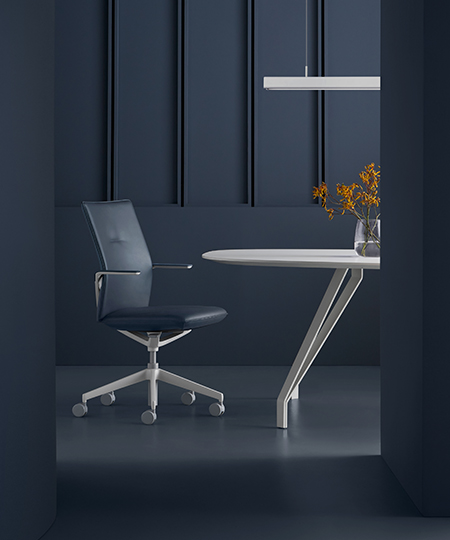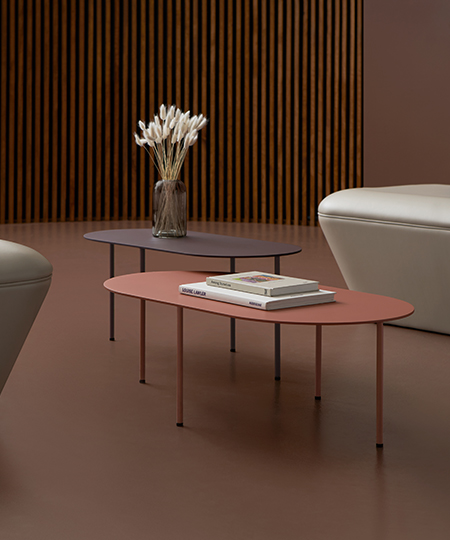 Previewing at NeoCon this week, Davis Furniture is excited to showcase their expanding product offerings by launching a range of reimagined classics and releasing their latest Element – Bonh by jehs+laub.
In addition, as the contract industry continues to evolve and companies' online presences become more crucial than ever before, Davis Furniture is excited to announce the launch of their new website.
Bonh by jehs+laub
Connecting the natural environment with the workplace, Bonh for Davis Furniture gives designers an interior accessory that harmoniously blends the architectural with the organic. A collection of cascading planters, Bonh's modern, geometric shapes were created to starkly contrast with an infinite variety of plants used to bring the outdoors in. Bonh's biophilic design subsequently contributes to the overall health and well-being of the occupants while also providing a striking visual to any interior.
Felty Wire Management by jehs+laub:
Crafted from industrial grade felt and steel, Felty is a modern wire manager that conceals miscellaneous cords while discretely guiding them from the underside of a table to the floor. Designed to be utilized under most tables, this simple yet elegant solution provides a wide range of flexibility as it can be field installed at almost any location beneath a table.
Helio by jehs+laub
Initially released in 2018, the Helio table by jehs+laub quickly became a unique, architectural occasional table for a variety of interior applications, Minimalistic in nature, interior designers and architects were quickly attracted to Helio's sleek details, which utilized round solid-steel tops and tubular steel legs. Appearing to rest on each other effortlessly, the tables' clean, honest connection offers sturdy durability with a crispy yet eye-catching aesthetic.
Helio is now expanding to include a new rounded rectangular shape available in three complementary sizes and heights. Similar to the original, these tables are designed to be used individually or in nesting configurations.
Linq by Jonathan Prestwich
Since its original introduction, Linq has been recognized for its organic flowing shapes inspired by nature, and materials specifically chosen for comfort. Throughout the past few years, Davis Furniture and Jonathan Prestwich focused on reworking and evolving this beloved task chair into a more refined, upscale conference seating option. Remaining faithful to Linq's original concept, this new edition further compliments how we live and work.  Still available in its comfortable, flexible, and breathable knit fabrics while prioritizing the user-centric design, the Linq Collection is now available in an updated fully upholstered option, refining the look and feel of the original introduction. This simple and exciting new addition significantly extends Linq's design capabilities, allowing the chair to slide effortlessly into any office, conference room, or common work area. No longer just a task chair, the new Linq chair delivers increased flexibility and dynamic support and comfort for all-day use.
Riza by jehs+laub
The Riza Table by jehs+laub possesses a unique aesthetic and refined style that complements any space. Initially offered in options from cafes to meeting rooms, the Riza collection is now expanding to include counter-height and bar-height versions. Riza offers boundless flexibility with stunning visual details for an intriguing result. Its base design pays careful attention to the scale of the material, with tubular steel legs featuring soft, sweeping curves. The result is a visually light and uncluttered table design that pairs beautifully with a range of applications and seating options.
Sola by Justus Kolberg
In 2022, Davis Furniture is releasing a wood veneer back option to enhance the aesthetic of the latest edition of the Sola. Like its predecessor, these new designs possess a distinctive, sculptural form marked by dramatic angles and uninterrupted lines. However, these updated designs now include an increased focus on all-day comfort and support. Sola's designer Justus Kolberg, and the Davis Furniture team reworked the design to create a conference and executive chair that's more user-focused while also maintaining the impressive and unparalleled aesthetic of the iconic Sola silhouette.
Tavo Table Collection by jehs+laub
Initially released in 2021, Tavo is a series of conference tables marked by rich character and a striking mix of materials. The design is centered around the concrete base, generating a prolific presence with its sculptural shape and neutral aesthetic. Expanding  upon the collection for 2022, Davis Furniture is adding double abse options, which lengthens the table. Through the addition of these new length options, Tavo continues to evolve into a breathtaking centerpiece in an interior. The Tavo Collection adds warmth and character to the workplace by melding organic shapes and raw materials.
Visit Davis Furniture and see all of their expanded lines on the 13th Floor of the New York Design in Suite 1304 and visit their new website here.