SHOWROOM NEWS
The Mystique Collection from Pindler
Pindler introduces their latest Exclusive Fabric and Trim Collection, The Exclusive Mystique Collection.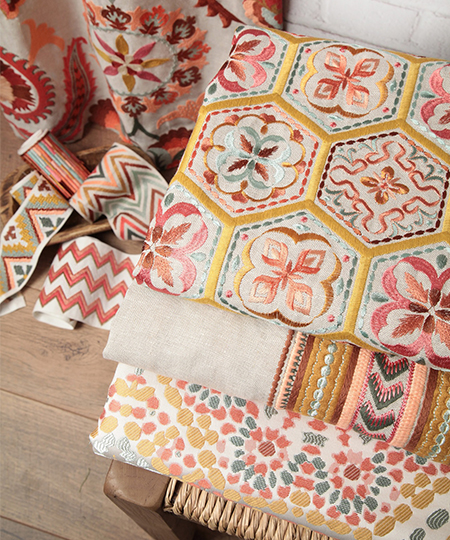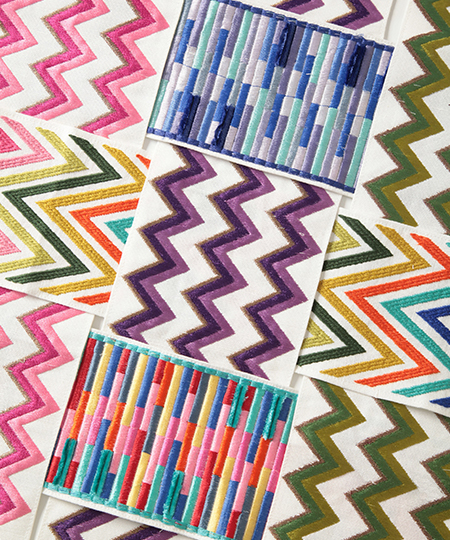 Pindler's new, exclusive Mystique Collection was inspired by international travel, which everyone was longing for when this collection was first concepted. The allure and whimsical feeling of traveling to a fun, new destination sparked the idea for this vibrant and bold collection.
Incorporating a kaleidoscope of colorways, these eye-catching fabric and trim designs were inspired by the mystique of European coastal tiles and ceramics. The four fabric designs and four trim designs feature various techniques of embellishment and coordinate perfectly together while also standing out on their own. Each pattern truly evokes the feeling of international travel, creating beautiful settings that transport you to breathtaking destinations in your mind.
The new fabrics included in the Mystique Collection are Voyage, Galavant, Odyssey and Passage. The trims include Roam, Quest, Navigate and Exploration.
Visit the Pindler showroom on the 6th Floor of 200 Lex to see the beautiful new collection for yourself.