SHOWROOM NEWS
High Point Market Round-Up
In celebration of the 2021 Fall Hight Point Market, we rounded up our showrooms who debuted brand new lines and products. Read more below about the new product lines available now at 200 Lex!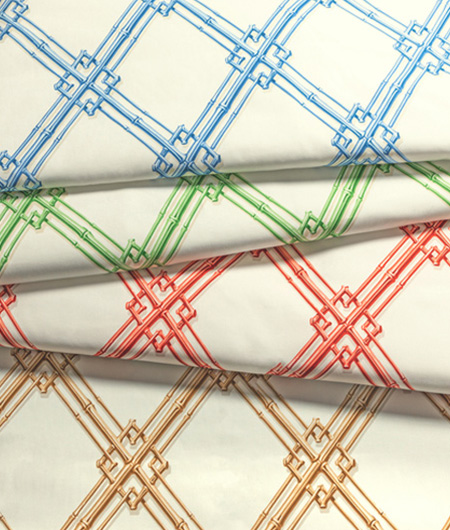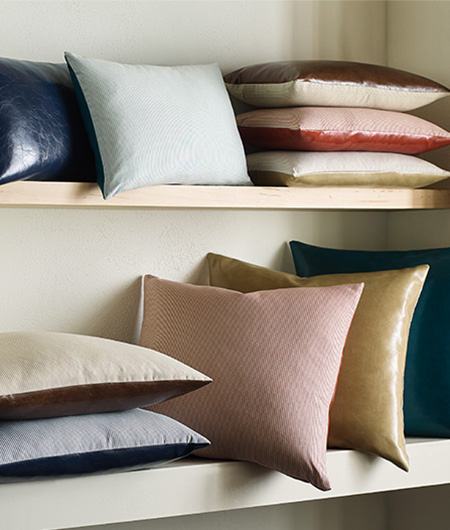 Currey & Co
Celebrating the art of marquetry, the Sergio Bar Cabinet is a mix-master when it comes to woodgrains. The species include oak, ash, elm burl, and mahogany. The diamond pattern on the doors was inspired by a floor our Director of Furniture Aimee Kurzner noticed in Las Vegas. She says, "Many patterns are not new but I try to find a way to interpret and/or present them in a different way either by material, application, color, scale, or repetition." The design of this black bar cabinet, which received a tremendous amount of forethought, brings it a high level of versatility that includes reversible shelves that flip to a flat surface on one side for storing liquor, glasses, and other accoutrements; and a shelf that cradles wine on the other. Thin linear brass lips on the tops of the doors, which serve as handles, match the ferrules. A glass top for this piece is sold separately.
Julian Chichester
The Julian Chichester High Point showroom has just finished another successful Market. New products were launched, including: the Tillie and Belushi Side Tables, the Bobbin Bar Cart and an exclusive preview of the Jacobs Coffee Table. The Bobbin Bar Cart was a star of the show, not only hosting the daily Pimm's O'Clock – but also being 'style spotted' by Sara Malek Barney of BANDD/DESIGN. The Bar Cart is a bobbin-turned, 2 tier drinks trolley in Rustic Oak with solid Brass casters and Brass disks on each corner. A must-have for any home bar!
Kravet
Dining: Kravet Furniture is proud to present an homage to the Art of Dining. This introduction of stunning silhouettes offer an array of styles including dining tables, chairs, bar and counter stools, chests and credenzas. Pieces in this collection are embellished with options in wood species & mixed metal materials to suit a myriad of interior aesthetics.
iCreate: Kravet Furniture is expanding its ICreate offering with the introduction of ICreate Upholstery, a program that allows designers to build their own furniture. Designers can choose from 75 frames and customize each by the inch with 13 arms, 14 backs in 2 heights, 10 bases and 2 width options, as well as custom profiles, nails trim & finishes.
Workspace Mobile: Kravet Inc. is bringing shopping to the interior designer with its new Kravet Workspace Mobile showroom. This shopping shuttle is outfitted with 5,700 fabrics coordinated by color, a library of sample books, including wallcovering and upholstery, as well as a selection of 100 carpet samples.
Curated Kravet: CuratedKravet is launching a wide array of new decorative accessories and furnishings for the home, featuring many custom capabilities.
CuratedKravet's iCreate Custom Mirror Program offers the opportunity to design your own mirror. Choose from 30 styles which include multiple shapes, offered in a wide array of materials. Select from sophisticated designs offered in 12 sizes. Made to order in the USA, these custom lampshades have a 3 week lead time to keep projects on track.
CuratedKravet is offering a ICreate custom lampshade custom program featuring a wide range of shapes, styles and textiles. Made to order in the USA, these custom lampshades have a 2-4 week lead time to keep projects on track. This is the latest offering in CuratedKravet's custom program, which currently includes accent tables, table lamps and more.
Brunschwig & Fils Introduces Louverné: Inspired and sourced from the storied Brunschwig & Fils' archive, these exclusive fabrics and wallcoverings feature bold and colorful designs that reflect the beauty of France's enchanting Louverné region.