SHOWROOM NEWS
Introducing Spring 2023 from Vaughan
Welcoming new designs and new finishes, Vaughan announces its introductions for Spring 2023 of decorative lighting, furniture, and accessories.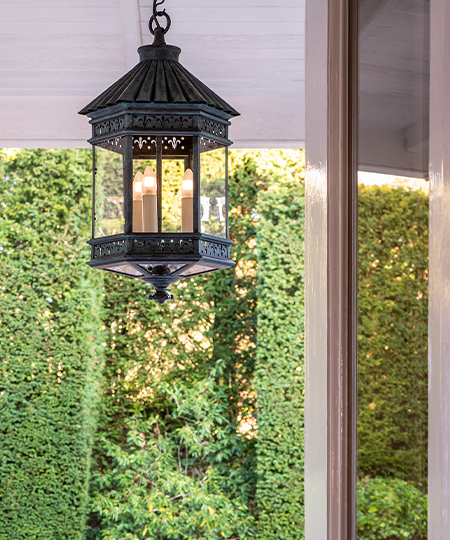 Vaughan, one of the world's most eminent designers and manufacturers of decorative lighting, furniture, and accessories, announces introductions for Spring 2023, which welcome both new designs and new finishes.
New table lamps include the Monxton Table Lamp with a smooth brown glaze and light reflecting porphyry finish. The Shoreham Table Lamp, already known in its high gloss red glaze, is now reimagined with a brown porphyry finish as well. The instantly recognizable gourd shape of the ceramic Avebury Table Lamp launches in delicate, crackled white.
Vaughan expands its outdoor lighting collection with the Twyford Lantern, in a scaled down size with a white painted finish. Making a reprise from the 2022 Northington Collection the Hawley and Axton Lanterns will launch in a traditional verdigris finish.
Wall lights continue to be integral to Vaughan collections and the 1940's inspired Marlow Wall Lights are now designed in brass and nickel finishes adding further glamour to the original design.
Striped kilim rugs make a return to the Vaughan collection this spring. Inspired by 19th century Turkish rug designs in subtle color tones, these designs are made using 100% woven wool and natural dyes.
Explore Vaughan's new space on the 6th Floor of 200 Lex.