SHOWROOM NEWS
Sherrill Furniture Brands Teams Up with Designer Christiane Lemieux to Launch New Brand, Lemieux Et Cie
Christiane Lemieux and Precedent Furniture Company, the contemporary division of Sherrill Furniture brands, introduce a new whole home collection featuring over 60 new designs. The collection, "Artisanal Modernism" for Lemieux et Cie is the brand's first US launch.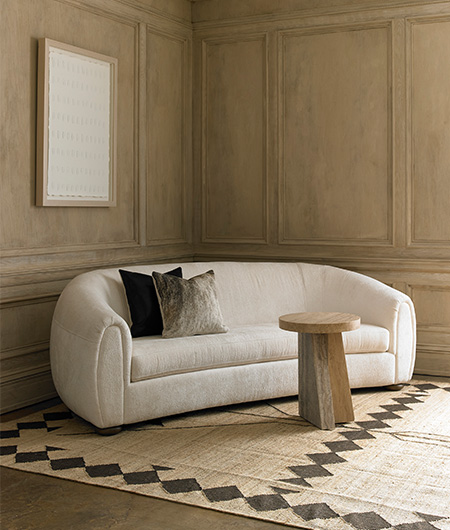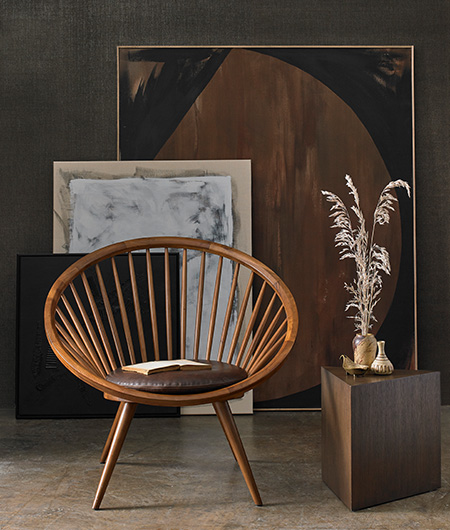 Defined by an artisanal beauty, the collection is inspired by Lemieux's world travels. Influenced by the Spice Road, the Parisian flea markets, and traditional Japanese woodworking shops, the collection takes on a uniquely global appeal emphasizing modern elegance, yet firmly planted in tradition. "We have been designing the brand in Europe for close to a decade. Our partnership with Precedent allows us to celebrate the heritage, quality and workmanship of the incredible craftsmen and craftswomen in North Carolina," says Christiane Lemieux.
Precedent Vice President of Sales and Marketing, Tom Zaliagiris, adds: "We are thrilled to be partnering with Christiane again. Her talent is undeniable, and she is a joy to work with. Christiane has the industry experience, a deep understanding of today's retail environment, absolute attention to detail, and ultimately, the visionary approach to product, which opened our eyes to the awesome opportunity we have to inspire the entire industry, together. This new aesthetic is a refreshing approach to modern that I cannot wait to put into my own home."
Items from the collection are now on display in the Sherrill Furniture brands showroom in the New York Design Center, suite 808. View the full collection here, and contact the showroom today to learn more.
About Lemieux et Cie
Started at London's famed retailer The House of Fraser in 2011 and inspired by the European 20th century, artist's ateliers from the likes of Jean Arp and Brancusi, and small batch production, Lemieux et Cie celebrates the notion that a community of artisans make these products possible. Whether seen in the evidence of the hand or the imperfection of the materials, the brand is about the collaboration and celebration between the design inspiration and the craftsperson behind each piece.