SHOWROOM NEWS
Sherrill Furniture Spring 2023 Introductions
For Spring 2023, Sherrill Furniture and their brands brings forth a fresh lineup, as well as a brand new collection by Nellie Jane for Mr. and Mrs. Howard.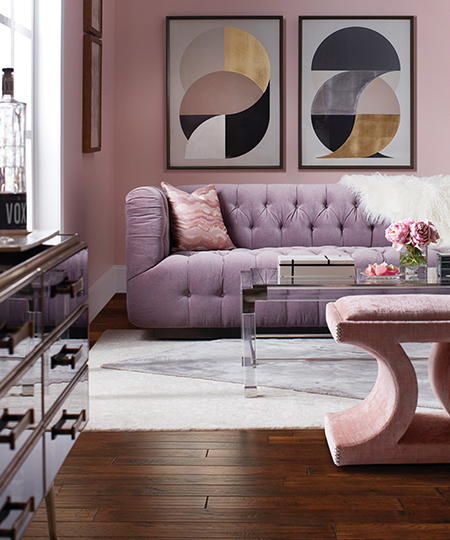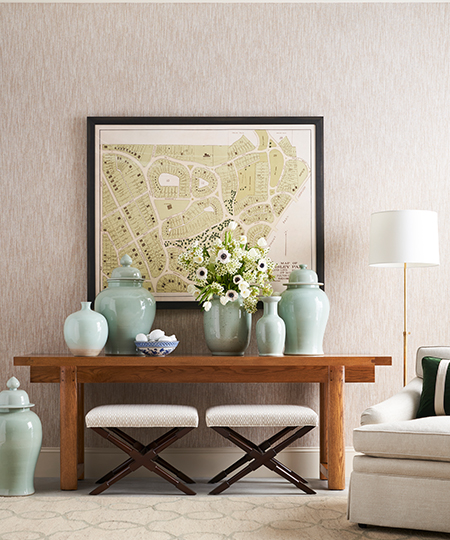 Introducing Nellie Jane for Mr. and Mrs. Howard
Mr. and Mrs. Howard for Sherrill Furniture is excited to announce a new 15-piece capsule collection for spring 2023 designed by Nellie Howard Ossi, self-titled Nellie Jane for Mr. and Mrs. Howard.
Nellie has taken some of the staples of the golden age of design, like scalloped trims, box pleats, and gathered skirts, and brought them back in a clean way that's suitable for today's modern family.
Curved Shapes and Natural Materials Define Sherrill's New Product Assortment
Several defining trends have shapes Sherrill's new product lineup, inlcuding curved shapes, minimalism, and antural materials. These are seen throughout their introductions in upholstery, as well as in their Sherrill Occasional casegoods line and Whittemore Sherrill leather collection.
Sherrill has always been known for their top-tier quality in upholstered deisgns, but this season Sherrill is giving customers a softer, more welcoming collection of introductions to choose from.
Hickory White Showcases Inventive Introductions Full of Mixed Materials
Hickory White's legacy started with traditional furniture. In recent years, interest in traditional furniture has reemerged. This Spring Hickory White introduces a new Departures group in stunning Primavera Veneers featuring soft shapes with a slightly feminine touch.
Mr. And Mrs. Howard Focus on New Traditional for Spring
This spring, Mr. and Mrs. Howard for Sherrill Furniture is sharing their fresh take on the latest trend, new traditional. Fueled by this inspiration, the new introductions are nostalgia-infused with modern elements and aesthetics from the past that celebrate comfort and individuality.
This season's new product introductions, which include sofas, a bed, several chairs, and a desk blend classic forms and materials with modern finishes. Mixing up different motifs, colors, and patterns produces a style that is both current and timeless.
Lemieux Et Cie's Newest Collection is Inspired By 20's, 30's, & 40's Design History
Acclaimed Designer Christiane Lemieux is pleased to announce the launch of her newest furniture collection for her namesake brand Lemieux Et Cie in collaboration with Precedent and Sherrill.
The collection features pieces that are both timeless and modern, with an emphasis on craftsmanship and quality materials. The pieces are designed to be both functional and aesthetically forward thinking, with an eye towards creating layered and considered interior. The collection includes chairs, tables, sofas, beds, cabinets, and more.
Lillian August Celebrates 30 Years & 3 Generations of Design
The latest designs from Lillian August lean into three unique lifestyles that represent the vision of the three generations: Maximalist Regency, New Traditional, and Vintage Roundtop
Precedent Furniture Embraces Timeless Style with Focus on 70s & 80s Retro
This season Precedent celebrates key design trends such as throwbacks to 70s-80s vintage retro, sustainable eco-friendly materials, and bold geometric patterns. Their product introductions include a mix of upholstered sofas, chairs, and dining chairs. A unique update is the addition of curved shapes and soft edges, which can be seen throughout the new product lineup.
Visit Sherrill Furniture on the 8th Floor of the New York Design Center to explore their expansive new product offerings for Spring 2023.