SHOWROOM NEWS
Stage 117 Now at Harbinger New York
Victoria Brynner's newly launched collection of luxurious Director's Chairs, Stage 117 (Pronounced Stage Eleven Seven)  inspired by the directors chairs that father Yul Brynner had custom made for each and every set.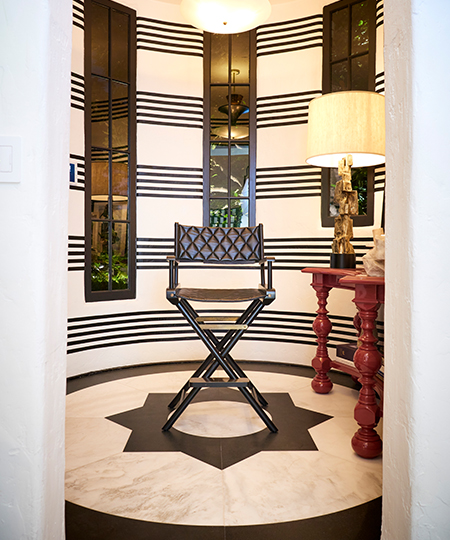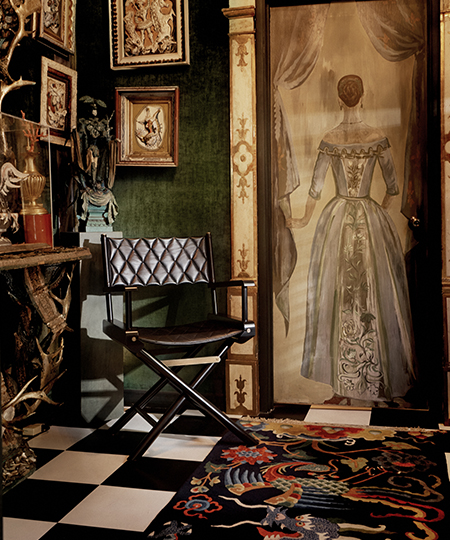 Victoria's collection– coined Stage 117 after Yul's Hollywood set location— is hand crafted from the finest woods with hand-tooled brass plaques which can be customized with a name or monogram and the finest quilted leather.  
Starting with his most famous role—King Mongkut of Siam in The King and I, on Broadway and in the film—Yul Brynner cut a majestic figure: handsome and irresistible, with a fascinating (if occasionally apocryphal) backstory.  The sophistication and commitment to craft that earned him two Tony awards and an Oscar also defined his behind-the-scenes life. 
"He was a man of great style, and he liked beautifully made things," says his daughter Victoria Brynner. 
He treasured comfort backstage, which isn't surprising given how much time he spent there; Brynner played King Mongkut 4,625 times. And the actor never settled into a dressing room without his custom-made leather director's chair.
Daughter Victoria Brynner's ability to create some of the most timeless and culturally-defining campaigns in the modern luxury world's history, largely stem from a deep-rooted understanding of both Hollywood and fashion. Born in Switzerland to a Russian father, the renown actor Yul Brynner and Chilean mother, Doris Brynner – a fixture in the fashion industry and Creative Director of Dior Maison for 20 years – Victoria had creativity engrained in her from early on.
Stage 117 is now available to the trade at Harbinger NYC/LA, Martyn Lawrence Bullard in Los Angeles, and to the consumer through Moda Operandi. Visit Harbinger New York on the 6th Floor of the New York Design Center to get a closer look.