EDITORIAL FEATURES
The Curated Eye with Jennifer Hunter
Discover 200 Lex through the eyes of Interior Designer Jennifer Hunter.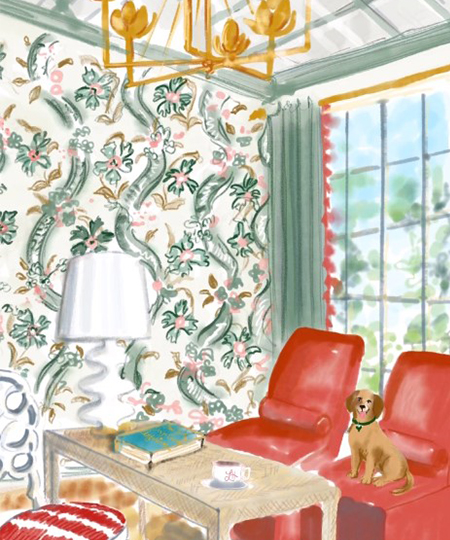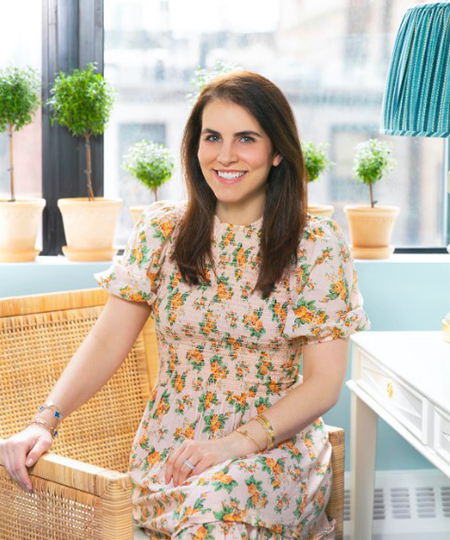 Jennifer Hunter arrived at 200 Lex to spend her day working on a project for a young family's country home. Inspired by the fabrics at the Kravet Workspace, we spent some time with her as she zeroed in on an important part of the new home, the ladies' sitting room.
With a fresh, young take on a style routed in the traditional, Jennifer fell in love with the new designs from Lee Jofa at Kravet giving her space some color starting from the wallcovering. The new Oscar de la Renta Collection of satins were also chosen from Lee Jofa accompanied with the Andre Tassel Fringe from Brunschwig & Fils to create a beautiful window covering.
The Honfleur Woven fabric in Berry, also from Brunschwig & Fils made for the perfect covering for her stool.
Jennifer found the Allie Slipper Chair at Century Furniture. It's tailored details brought in a modern look, but still allowed for that feminine quality she was looking for to shine through.
The Alberto Large Single Tier Chandelier from Circa Lighting has a handmade quality adorned with gold leafing and the floral details play perfectly into the chosen fabrics. The Smith Large Table Lamp, also from Circa Lighting, with its more modern lines is the perfect juxtaposition for the very traditional space.
The floor covering from Crosby Street Studios adds so much texture to the space and allows for more natural elements to really bring the outdoors into this ladies' sitting room.
Jennifer Hunter describes her aesthetic as traditional but seen through fresh eyes. Her unique take on design is so perfectly shown in this project in the country.
Shop the showrooms at 200 Lex and find all their products below!
Kravet Inc. (Lee Jofa & Brunschwig & Fils)
Visit 200 Lex for your one-stop-shop when designing the perfect room for all of your projects.