SHOWROOM NEWS
The Fall 2022 Palazzo Collection From Ralph Lauren Home
The Palazzo collection offers a modern vision of Ralph Lauren's classic estate lifestyle.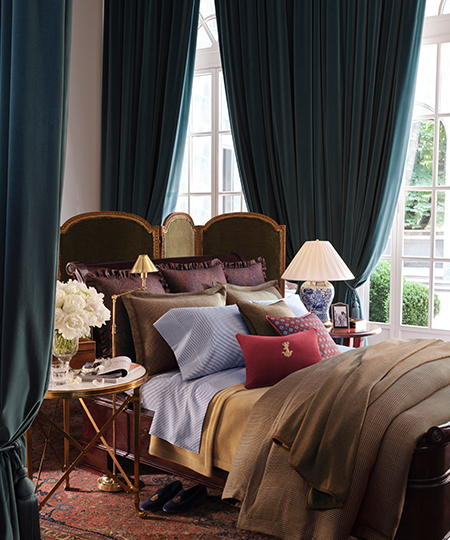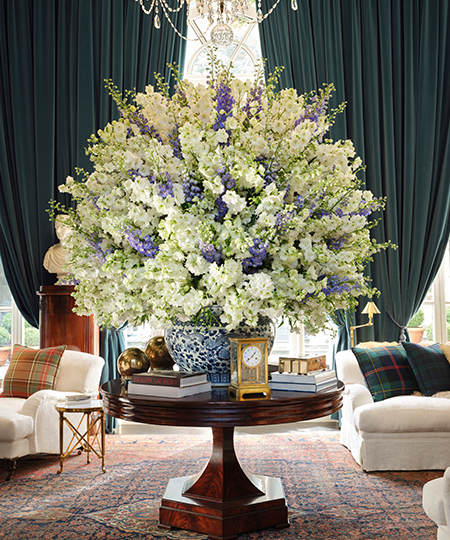 Debuted originally at June's Milan Design Week, the Palazzo Collection celebrates Ralph Lauren's vision of classic European design. Elegant furnishings recall inspiration from historical eras around the world, while a rich anthology of fabrics, handsome lighting and heritage-inspired textiles and decorative accessories capture an eclecticism that is quintessentially Ralph Lauren.
The collection features a curated selection of heritage fabrics by the yard, from classic tartans  and Italian velvets to zebra prints and beautiful paisleys in a deep, jewel-toned palette of burgundy, teal, saddle, and hunter green.
Representing an unwavering commitment to quality reminiscent of established guild-craftsmanship and the work of highly specialized artisans, the Palazzo collection captures the imagination and inspires the fine art of living.
Discover a rich anthology of iconic fabrics from the Fall 2022 Palazzo collection at the Ralph Lauren To The Trade Gallery on the 7th Floor of 200 Lex.