Editorial Features
Trend 5: Sustainable Solutions
The WNWN 2020 Trend Report features the top nine design trends for today as told by the WNWN Ambassadors, a group of 94 designers from across the country. From prioritizing a sense of calm at home to creating mixed period style interiors, these nine trends will reign supreme through 2020 and 2021.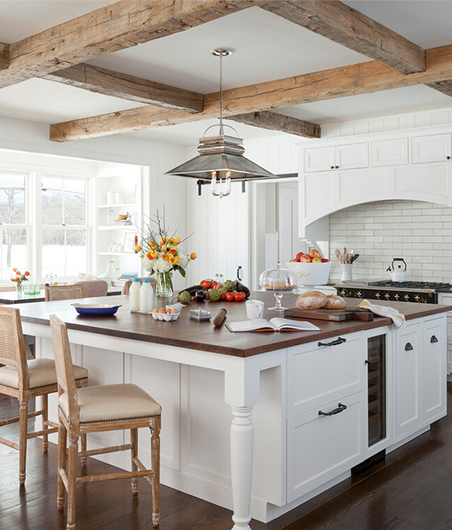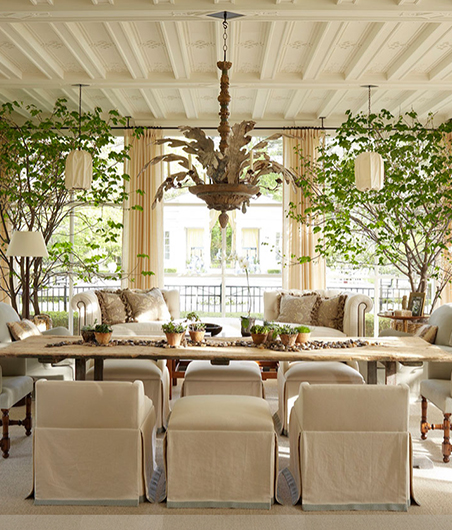 In recent years, sustainable alternatives has become more of a "need to have" versus a "nice to have" for both designers and consumers. In fact, according to a recent Nielson study, 72% of millennials and Gen Zers say they would be willing to pay more for sustainable products. Read on to learn why our WNWN Ambassadors predict green design will remain among the top trends this year.
"As part of my profession, I must always look three years into the future because design is an ever-changing world. By the time my work is photographed, it needs to be just as relevant. I am now seeing that our future in interior design will revolve completely around sustainability. Sourcing locally, optimizing renewable resources, and incorporating solar panels in all designs will be what's happening next."
–Adam Hunter of Adam Hunter, Inc.
"2020 has strengthened the importance of our homes. They're places of shelter again (like they always used to be). We've spent more time in them, and they've become more multifunctional: home-schools, workplaces, sanctuaries. All of which places extra emphasis on home design. Aesthetics aren't enough, we need to think through space, functionality, life. With so much uncertainty as we head forward, I'm pretty certain that this trend will only continue. We'll move from superficial trends to more profound and intrinsic ones, with a greater emphasis on nature, well-being and sustainability."
–Nina Barnieh-Blair of Nina B Design
"Sustainability and wellness in interiors are becoming increasingly important. The pause created by the COVID pandemic made people even more aware of the impact our choices have on the environment; a silver lining of sorts."
–Anelle Gandelman of A-List Interiors
"The future of interior design is the expressive home; spaces that assert the ideas and values of the client. This will look like many different things, but it still embraces tradition, perhaps in unexpected ways, because it is the bedrock of who we are. We professionals have at our disposal enormous options in materials and objects; they can be functional and comfortable while telling a beautiful story. But above all, it will be sustainable."
–John Douglas Eason of John Douglas Eason Interiors
"How important have our homes become! For rest, enjoyment, family, safety and now, more than ever, work. A totally fresh look on how individuals look at their environments across all socio-economic groups is just beginning. Everything from the kitchen to the home office, to dedicated video chat spaces – our homes will continue to grow in importance as an asset for all of us and our families."
–Frank Ponterio of Frank Ponterio